Braskem reinforces Compliance Department with new structure and new executive
The arrival of Everson Bassinello, the new head of the Compliance Department, is aligned with Braskem's continuous efforts to improve its corporate governance structure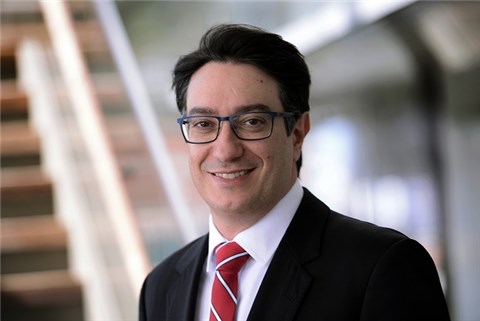 Braskem, the largest petrochemical company in the Americas, has strengthened its team with the arrival of Everson Bassinello, the new head of the Compliance Department. The arrival of the Chief Compliance Officer (CCO) is aligned with Braskem's continuous efforts to improve its corporate governance structure. With experience in compliance and risk management acquired over 16 years at the pulp producer Fibria (Votorantim group), Bassinello holds a bachelor's degree in Mechanical Engineering from the Federal University of Itajubá (UNIFEI), a graduate degree in Business Administration from the Getúlio Vargas Foundation (FGV) and an MBA from Business School São Paulo (BSP) and completed a non-degree program in Corporate Governance at the Kellogg School of Management in the United States.
The CCO will report directly to the Compliance Committee, an independent body of the Executive Board that is directly linked to the Board of Directors of Braskem. As head of the Compliance Program, the new CCO will have the following responsibilities: monitoring risk exposure, managing the work of the Internal Audit, monitoring the internal control systems, supervising the Ethics Line Channel, coordinating the Ethics Committee, disseminating the Code of Conduct, organizing compliance training programs and supervising the business policies involving compliance topics. Created in May, the Compliance Committee is charged with supervising Braskem's compliance activities with a view to ensuring that its business activities are conducted in accordance with best practices in all countries in which it operates.
"Braskem already has a structured compliance system and, as we expand the scope of our operations, we must endeavor to continually improve our practices," said Braskem CEO Fernando Musa. "By directly linking the Compliance department to the Board of Directors, Braskem further strengthens its governance and compliance practices," added Musa. Braskem operates 40 industrial units in Brazil, the United States, Germany and Mexico and exports to over 70 countries.
One of the first Brazilian companies to attain compliance with the requirements of the Sarbanes-Oxley Act (SOX), in 2005, Braskem became a component of the Dow Jones Sustainability Emerging Markets Index, which was launched on the New York Stock Exchange (NYSE) in 2013. Braskem has also been a component of the Corporate Sustainability Index (ISE) of the São Paulo Stock Exchange (BM&FBovespa) since its creation. In addition, Braskem actively participates on the anticorruption working group of the UN Global Compact, to which it became a signatory in 2007, and also participates on the organization's integrity working group through Instituto Ethos.
About Braskem
Braskem is the largest thermoplastic resins producer in the Americas, with annual production volume of over 20 million tons, which includes other basic petrochemicals, with annual revenues of R$54 billion. Driven by its purpose of improving people's lives and creating sustainable solutions in chemicals and plastics, Braskem operates in more than 70 countries, has around 8,000 Team Members and operates 40 industrial units in Brazil, the United States, Germany and Mexico, the latter in partnership with the Mexican company Idesa.
Braskem on social media
www.facebook.com/BraskemSA
www.linkedin.com/company/braskem
www.twitter.com/BraskemSA