Braskem is the only Brazilian company rated as "A" in the environmental risks management
The Company ranks in the global ranking on the emission of polluting gases and water consumption, developed by the Carbon Disclosure Program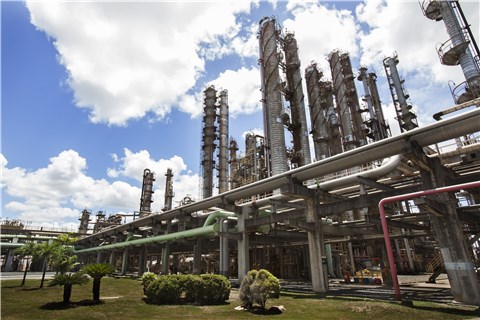 Braskem's management and investments in the sustainability area were once again recognized by the CDP (Carbon Disclosure Program), a non-profit organization that selects the best publicly traded companies in the world in relation to the management of greenhouse gases, water consumption and forest use. The company will once again integrate the entity's "List A", appearing as the only Brazilian one with a maximum score in the Climate rankings - for the second consecutive time, and Water rankings - for the first time.
With the result, Braskem ranks among the 25 companies, in the universe of 2,452 evaluated companies around the world, that have received an A grade in both rankings simultaneously.
According to Jorge Soto, director of Sustainable Development at Braskem, the company's presence among the best evaluated in relation to the environment is a result of responsibility for the use of natural resources. "Once again, we show that our team's knowledge and engagement on sustainability makes a difference in the industry's evolution towards best practices. We believe our actions have a global impact and can influence partners, suppliers, and customers in the future", he notes.
"It's inspiring to see so many companies taking bold steps to mitigate environmental risks and to understand the opportunities that accompany the transition to a sustainable economy, which is driving the transition as we reach a turning point in environmental action", says Paul Dickinson, CDP executive.
Understand the evaluation
The CDP's evaluation of pollution control, water consumption and use of forests by the world's largest global companies is among the most important and recognized ones in the world. Each year, the organization collects data on risks and opportunities related to climate change from more than 2,000 companies with activities on all continents. The CDP questionnaire evaluates, from grades A to D, questions such as "disclosure", "awareness", "management" and "leadership" of companies on gas emissions and investments in actions to mitigate the level of pollutants released into the atmosphere, besides water consumption and impact on the preservation of forests.
About Braskem
With a global, human-oriented vision of the future, Braskem's 8,000 members strive to improve people's lives by creating sustainable solutions for chemistry and plastic. It is the largest resin producer in the Americas, with an annual production of 20 million tons, including basic chemicals and petrochemicals, and revenues of R$ 55 billion in 2016. It exports to customers in approximately 100 countries and operates 41 industrial units located in Brazil, USA, Germany and Mexico, the latter in partnership with Mexican Idesa.
For more information, please contact:
CDN Communication
Fernando Rubino (55 11) 3643-2991 - fernando.rubino@cdn.com.br
Jessyca Trovão - (55 11) 3643-2769 - jessyca.trovao@cdn.com.br
Pedro Orlandi - (55 11) 3643-2745 - pedro.orlandi@cdn.com.br