Braskem presents solutions in Plastic Brazil
Through partnerships with equipment manufacturers, the company's solutions will be present at more than 20 booths during the event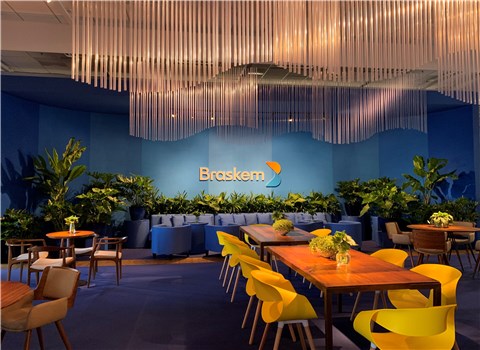 The largest producer of thermoplastic resins in the Americas and a global leader in the production of biopolymers, Braskem will be present at Plástico Brasil 2019 - International Plastics and Rubber Show . Held on March 25-29, at the São Paulo Expo Exhibition & Convention Center, it is one of the main events of the sector.
Thanks to its technological reach, Plástico Brasil brings together important links in the plastic production chain, in particular machinery. For this purpose, Braskem has established partnerships that will enable the demonstration of various solutions of the company in machines that will be manufacturing plastic products during the event.
Edison Terra, Vice President of Braskem's Polyolefins Unit in South America and Europe, explains that the format of the show facilitates the exhibition of the high performance of the company's resins. "We have participated in Plástico Brasil since its first edition in 2017 and have great expectations for this year to further strengthen our relationship with the sector. The practical demonstration of our solutions is a privileged channel for the public to see the performance of our products and their different possibilities," he explained.
To reinforce this innovation, Braskem will offer a guided tour by company engineers for visitors at the event. In two daily editions, during the five days of the show, organized in groups of up to 20 people, Braskem will be leading attendants through strategic booths, providing technical information on the processes and answering questions about the applications exposed. Interested parties can sign up at the identified counter of the action starting on the first day of Plástico Brasil.
In line with the commitment made by the company, in November last year, Fabiana Quiroga, Director of Recycling and the Wecycle Platform at Braskem, will speak on the 27th, at 1 pm, on the Circular Economy , addressing the importance of stimulating the market for recycled resins and the correct disposal of plastic waste.
"The use of plastic has brought important advances to society. Having said that, when looking at the chain, it is important to be concerned about everything, from production, using fewer natural resources, to disposal," explained Quiroga. "Undoubtedly, everyone, from the industry to the end consumer, must be engaged in this process. By fostering the market for recycled resins, we encourage the entire industry in favor of recycling," she concluded.
Those interested in participating in the panel should be present at the "Ideias Park."
Service:
Plástico Brasil 2019 - International Plastic and Rubber Trade Show
Date: March 25-29, from 10 am to 7 pm
Venue: São Paulo Expo Exhibition & Convention Center
Address: Rodovia dos Imigrantes, km 1,5 - São Paulo, SP, Brazil
For more information related to press, please contact:
CDN Communication
(11) 3643-2906
(11) 3643-2919