Braskem invests in a new structure in its Innovation and Technology Center for PCR resin studies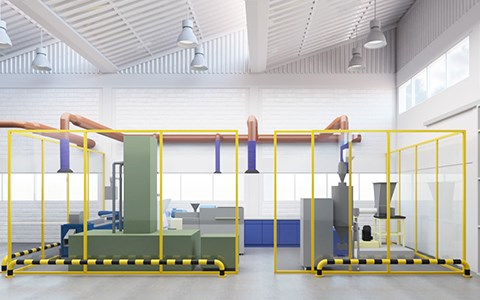 The progress made in the quality of post-consumer resins (PCR) is a determining factor for diversifying and expanding the applications produced with this type of resin.
With that in mind, Braskem has invested in the installation of a Recycling Island in its Innovation and Technology Center (ITC), located in Triunfo (Rio Grande do Sul), in Brazil.
As of July 2021, the structure will be dedicated to testing the performance of recycled resins produced by Braskem and improve the development of products with greater impact that meet the requirements of clients and brand owners.
"The Recycling Island will provide us with even more resources to identify the technical challenges in the reuse process of raw materials," tells Fábio Fell, coordinator of the ITC Application Laboratory and in charge of the Recycling Island.
The studies to be conducted in a new facility will provide additional data and knowledge to guide product design that facilitates plastics recycling. "The structure will support all regions where Braskem operates, enhancing the support to our clients," adds Fell.
Recycling: key element for the advancement of circular economy
Braskem currently has several ongoing initiatives intended to overcome the reuse challenges of post-consumer plastics and promote advances in the transition to the carbon neutral circular economy.
"Recycling is a key element in the circular economy cycle, reason why we invest in research, product development, partnerships and now in the Recycling Island in our Innovation and Technology Center," states Fabiana Quiroga, director for Circular Economy at Braskem South America.