Braskem announces agreement to sell quantiQ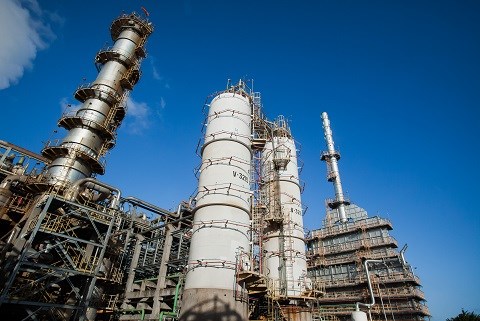 Braskem, the largest petrochemical company in the Americas, signed today an agreement with GTM do Brasil, a subsidiary of GTM Holdings S.A., through which it undertakes to sell a 100% interest in its subsidiary quantiQ, one of Brazil's largest chemical product distributors.
The transaction is worth R$550 million, of which R$450 million will be paid at the time of sale and the remainder within 12 months. The consummation of the sale is subject to conditions precedent applicable to transactions of this kind, including approval by Brazil's antitrust agency CADE.
"The divestment of quantiQ is aligned with the strategy to strengthen our petrochemical operations and will optimize Braskem's asset portfolio to further strengthen our commitment to financial discipline," said Fernando Musa, Braskem CEO.
GTM is one of the largest chemical distributors in Latin America, with operations in Brazil, Mexico, Guatemala, El Salvador, Honduras, Nicaragua, Costa Rica, Panama, Colombia, Ecuador, Peru and Argentina. It is a subsidiary of Advent International, one of the world's largest private equity companies.
The assets of quantiQ, which was created in 1991 as Ipiranga Química, came from the acquisitions and subsequent merger of the distribution businesses of the Ipiranga Group in 2007 and of Quattor in 2010. With four distribution centers and seven logistics centers, the distributor serves over 50 market segments, including commodities and speciality chemicals. Braskem will maintain its commercial relationship with quantiQ.
About Braskem
Braskem is the largest thermoplastic resins producer in the Americas, with annual production volume of over 20 million tons, which includes other chemical products and basic petrochemicals, with annual revenue of R$54 billion. Driven by its purpose of improving people's lives and creating sustainable solutions in chemicals and plastics, Braskem is present in more than 70 countries, has around 8,000 Team Members and operates 40 industrial units in Brazil, the United States, Germany and Mexico, the latter in partnership with Mexican company Idesa.
For more information, please contact:
CDN Communication
Fernando Rubino (55 11) 3643-2991 - fernando.rubino@cdn.com.br
Jessyca Trovão - (55 11) 3643-2769 - jessyca.trovao@cdn.com.br
Pedro Orlandi - (55 11) 3643-2745 - pedro.orlandi@cdn.com.br