Serra da Cantareira Águas Minerais launches Puraqua brand and begins using Green Plastic
Braskem's renewable biopolymer will be present in the caps of the mineral water bottles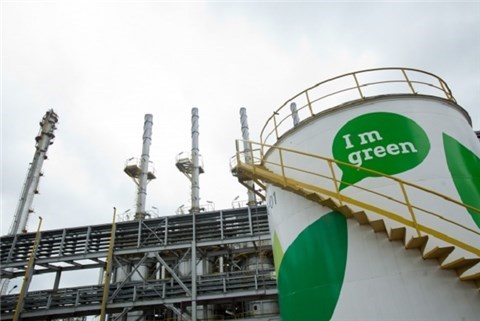 Serra da Cantareira Águas Minerais has launched Puraqua, Brazil's first brand in its segment to adopt Green Plastic in bottle caps. The sugarcane ethanol-based resin reinforces the company's proposal to adopt high standards of sustainability throughout the production process.
The source used by the Puraqua line is located in the environmental reserve of the Cantareira Park, within a belt of preservation of the fauna and flora, ensuring the lightness and purity of the water. Furthermore, the bottling process has been designed to ensure that the natural characteristics remain the same from extraction to final consumption.
Consumer can identify the packaging from the "I'm GreenT" seal, visible on the front and back of the product. The brand is Braskem's tag for packaging form renewable sources. Currently, more than 80 products are made from Green PE, including beverage, food to beauty product containers, garden tools, and automotive components.
About Serra da Cantareira Águas Minerais
In the field of bottled mineral water for 6 years, Serra da Cantareira Águas Minerais has a complete line of natural mineral water products. With disposable and returnable containers, the company has a solid base of distributors in the Greater São Paulo region and the coast of São Paulo. Located within an environmental reserve, quality and sustainability are the focus of the operation. With the aim of serving its consumers and exceeding their expectations, Serra da Cantareira Águas Minerais continually invests in the development of new products and packaging technologies.
About Braskem
Braskem is the largest thermoplastic resins producer in the Americas, with annual production volume of over 20 million tons, which includes other chemical products and basic petrochemicals, with annual revenue of R$54 billion. Driven by its purpose of improving people's lives and creating sustainable solutions in chemicals and plastics, Braskem is present in more than 70 countries, has around 8,000 Team Members and operates 40 industrial units in Brazil, the United States, Germany and Mexico, the latter in partnership with Mexican company Idesa.
For more information, please contact:
CDN Communication
Fernando Rubino (55 11) 3643-2991 - fernando.rubino@cdn.com.br
Jessyca Trovão - (55 11) 3643-2769 - jessyca.trovao@cdn.com.br
Pedro Orlandi - (55 11) 3643-2745 - pedro.orlandi@cdn.com.br