Bio-based plastics are made from biomass, such as sugarcane, which captures carbon from the atmosphere throughout its growth.
Sugarcane production contributes to the restoration of degraded land in the south of Brazil, more than 2000 kilometers from the rainforest, the same distance as Lisbon to Helsinki.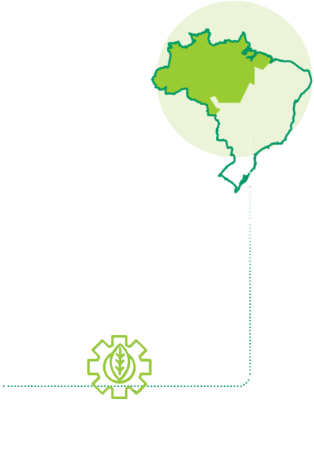 1%
of Brazil's territory is occupied by sugarcane production, and grown on only 3% of the country's arable land.
95%
of sugarcane production expansion is occurring on degraded pastureland.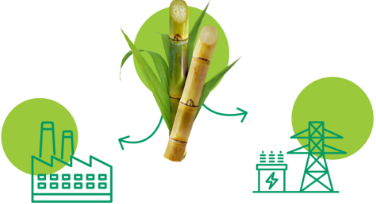 Once harvested, the sugarcane is brought to a mill to be crushed and converted into sugar and ethanol. The leftover cane is then used to fuel power plants that generate electricity with any excess sold to the grid.
As it grows, sugarcane absorbs CO2 from the atmosphere. When producing plastics using sugarcane-based ethanol instead of fossil fuel feedstocks, approximately 5 kg of CO2 per kg of plastics is saved.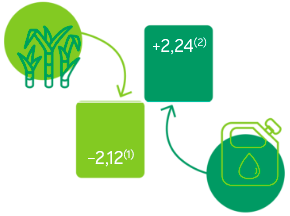 Carbon footprint comparison
(1)
Braskem I'm green™ polyethylene
(2)
Conventional Polyethylene Europe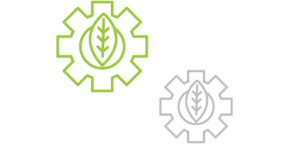 Ethanol production in Brazil

93%
of ethanol production in Brazil is used for fuel.
4%
other industrial uses.
3%
production of bio-based plastics.

Braskem's I'm green™ bio-based plastics are used across a vast range of applications from packaging to housewares, appliances, toys and much more.

I'm green™ bio-based plastics are chemically identical to their fossil fuel counterparts.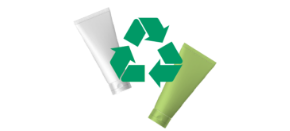 They can be used for the same applications and are 100% RECYCLABLE within existing waste streams for traditional plastics.