Braskem Inaugurates North American UTEC® Plant
Braskem strengthens its position as one of the largest producers of UHMWPE worldwide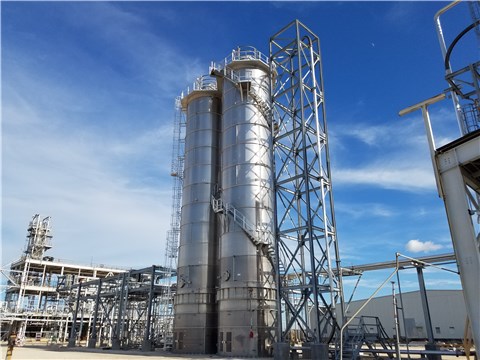 Braskem (BM&FBOVESPA: BRKM3, BRKM5 and BRKM6; NYSE: BAK; LATIBEX: XBRK), the largest thermoplastics resins producer in the Americas, today inaugurates its Ultra High Molecular Weight Polyethylene (UHMWPE) production plant at its La Porte, Texas site. Braskem sells high-performance UHMWPE under the trade name UTEC, developed and produced through Braskem's proprietary technologies.
"We are excited about today's inauguration as we expand our presence and commitment in La Porte with the addition of our state-of-the-art UTEC UHMWPE production capabilities. This event commemorates the hard work of our team, not only in La Porte, but from around the world, to make this project successful. The new UTEC plant was well executed and successfully completed with an incident free safety record. We look forward to growing our UTEC business to better serve our clients and develop new high value client applications," said Christopher Gee, Braskem Global Business Director for UTEC.
The UTEC plant started operations in January 2017 after a successful plant commission and subsequently began producing commercial grade product and samples. In support of the new UTEC production facility, Braskem added 20 new full-time engineering and operating positions, reaffirming the company's commitment to the La Porte community. Braskem employs more than 115 full-time employees in La Porte across its large-scale Polypropylene and specialized UTEC UHWMPE production plants which are co-located on the site. The new UTEC production facility allows Braskem to better serve its clients in North America as well as serve European and Asian clients via exports.
UTEC is an engineered polymer with excellent mechanical properties, such as high abrasion resistance, impact strength and low coefficient of friction. It is a self-lubricating, high-strength, lightweight machinable product used for semi-finished goods. UTEC is eight times lighter than steel and lasts ten times longer than High-Density Polyethylene (HDPE). The product is utilized in a vast array of applications in the following industries: automotive and transportation, electronics, fibers and textiles, industrial and heavy equipment, material handling, oil and gas, pipe and mining, porous plastics, and recreation and consumer.
For additional information about UTEC's product benefits and applications, please visit www.braskem.com/utec .