Braskem launches challenge for students from FIAP
Students are challenged to propose new ways to optimize production and increase worker safety at the petrochemical producer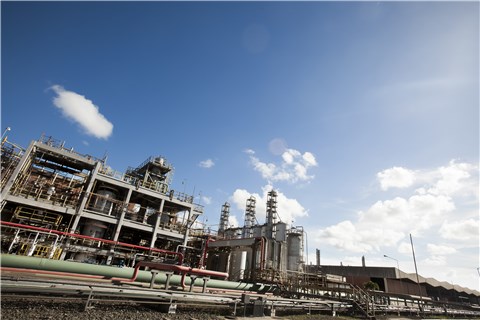 Braskem, the largest petrochemical producer in the Americas and the world's largest biopolymer producer, is joining forces with the technology college FIAP to challenge students in the junior year of the Mechatronics Engineering program to propose new ways to optimize production and increase worker safety at the company's plants in the state of São Paulo.
Launched in the second quarter of this year, the project's goal is to prepare students for the job market and align them with the company's constant drive for innovation. For ten months, Braskem units in São Paulo will welcome FIAP students for a deep-dive into the world of petrochemicals. The students also will receive training and mentoring from the company's professionals.
Professor Dr. Wagner Sanchez, Academic Dean at FIAP, explains that the partnership's main objective is to give students firsthand contact with the corporate world to apply the concepts they learn in the classroom in real-world situations. "Through our collaboration with Braskem, we provoke students and test their knowledge of smart cities and industrial automation to propose solutions for the company, with a focus on worker safety and efficiency gains," he said.
Braskem, whose strategic pillars include innovation, maintains various partnerships with universities in research and development as well as support for professional development. According to Paulo Omarini, global manager of IT Solutions, Architecture and Innovation at Braskem, the exchange of experiences with the students is very positive, which contributes to their development and generates new viewpoints for internal initiatives, while helping to identify young talent.
"We believe in the partnership with FIAP and have high expectations that, by the project's end, the students will have contributed positive insights that could effectively be implemented. Meanwhile, contributing to the student's development as professionals is very satisfying. We see great value in exchanges such as this, have professionals from different areas and levels involved and are certain that we will enjoy many benefits," said Paulo Omarini.
FIAP has been conducting partnerships with companies since 2014. The project will end in November, during the technology festival organized each year by the college.
About FIAP
FIAP is a reference in Information Management & Technology in Brazil, with 21 undergraduate programs, 30 MBA programs and more than 50 open-enrollment programs in the fields of technology, business and innovation. Its faculty is formed by professors who not only hold master's and doctoral degrees from top universities, but also have long and distinguished careers in their fields. This differential further enriches the students' academic experience and facilitates their entry into today's job market. FIAP figures in the Ministry of Education's "Group of Excellence," which recognizes academic institutions with scores of 5 and 4 (from 1 to 5) on the General Program Score (IGC), the most important quality indicator for institutions of higher learning in Brazil. FIAP operates four units in the state of São Paulo: Aclimação, Paulista, Vila Olímpia and Alphaville.
For more information related to press, please contact::
CDN Communication
Karina Alves (55 11) 3643-2981 - karina.alves@cdn.com.br
Jessyca Trovão - (55 11) 3643-2769 - jessyca.trovao@cdn.com.br
Fábio Souza - (55 11) 3643-2813 - fabio.souza@cdn.com.br