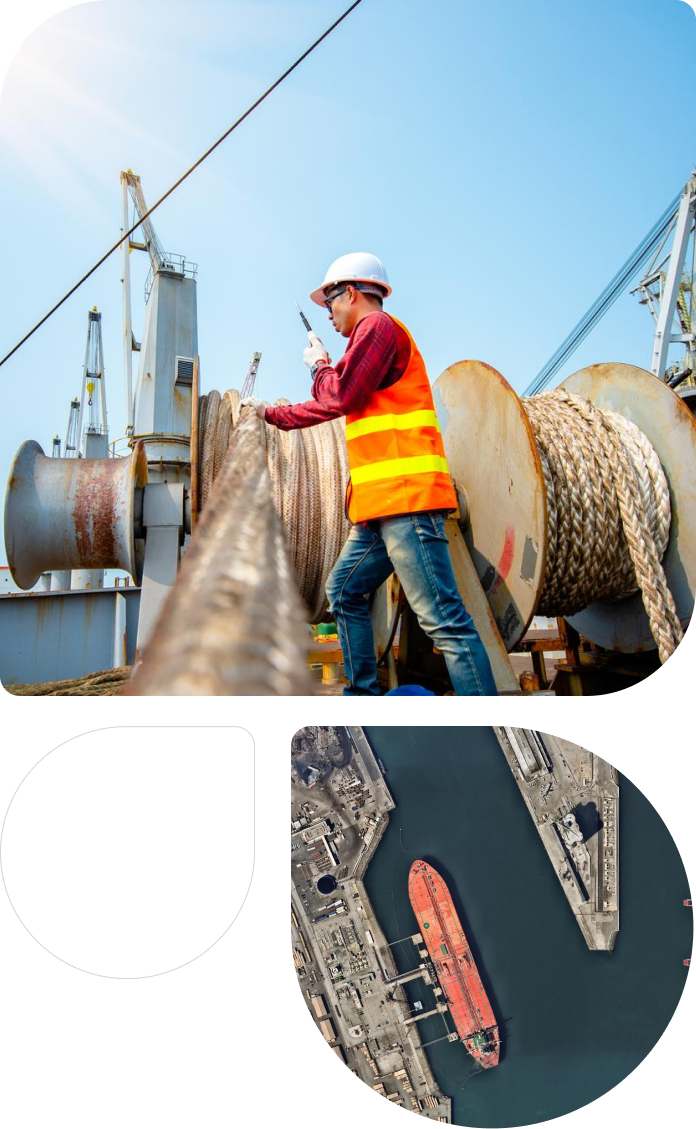 Vetting
The Vetting Service carries out the preliminary technical analysis on vessels prior to the appointing and hiring of the vessel. Conducted by Braskem Logistics within the area of HSSE (Health, Safety, Security, and Environment), this aims to mitigate and minimize the risks of transporting hazardous cargo (Liquids and Gases) via waterway.
The assessment of vessels ensures that the ships are ready for operation, preserving the safety of personnel and maritime facilities, and conserving health, nature, processes and the products being transported.
Analysis verifies institutional inspections (CDI, SIRE, the Classifying Company and Control over the State of the Port/Flag "PSC/FSC"), the naval technical knowledge of the team, information provided by agents and shipowners and also all the information available at various national and international bodies and databases dealing with navigation safety. The verification should address the following items:
Compliance with national and international legal requirements.
Compliance with SSMAQP best practices.
Compatibility of the ship with port facilities and the intended operation.
Ability to carry out the operation in accordance with the contracting conditions.
For further information on the mandatory criteria required for Vetting analysis, see the full document with the minimum Braskem Vetting requirements.
Braskem Minimum Vetting
Who is this service for
The Vetting service serves Braskem Sectors that need vessels for operations and Agents and Ship Owners responsible for control and navigation during transport.

Vetting analysis is performed in the following cases:

Vessels intending to operate at Braskem Terminals.
Vessels that intend to operate at Third Party Terminals with cargo from Braskem.
Vessels on Special Operations/Projects (dredging, bunker, salt, etc.).
Braskem Inspection

Braskem has a team capable of carrying out physical Vetting inspections on board vessels contracted by the company. When applicable, remote inspections are carried out to verify the main safety requirements of ships. Soon Braskem will be providing further information on the SIRE/OCIMF inspection service.
How to hire the service
I already have access
Check the necessary information and documents and make your request for vessel analysis on the Braskem Vetting Platform.

Access to the platform is through the login and password of your account.
See more on How To Hire
Register on the Vetting Platform

The owner or technical operator of the vessel submits their information in order to register. After logging in, simply access the Vetting platform and follow the instructions in the guidance document.

Check the rules and guidelines for using the Vetting platform: GUIDANCE VETTING PLATFORM
Send the name of the company, the name of the responsible party, email, and telephone to vetting@braskem.com , requesting the creation of a new user.