Braskem is the 5th most loved company in the Love Mondays ranking
With a spontaneous evaluation by the employees, the company is part of the list of selected for the third consecutive year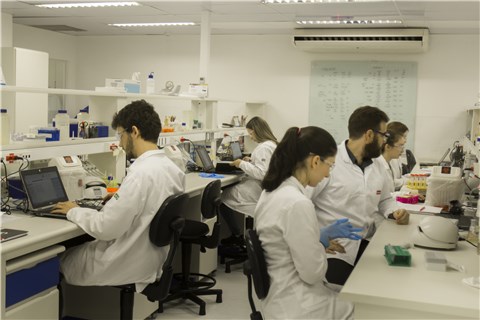 Braskem is among the 50 largest Brazilian companies most loved by its employees. Petrochemicals ranked fifth in the Love Mondays ranking, a platform that receives spontaneous and anonymous evaluations by employees, about professional satisfaction with organizations.

To calculate the final grade of each company, factors such as remuneration, benefits, career opportunities, quality of life and company culture are considered. In this edition, 107,000 evaluations were considered. Braskem scored 4.3 out of a total of 5. In addition, 98% of the employees who evaluated the company said they would recommend Braskem to a friend.

"This is the third time we are in this ranking, and we see a great evolution compared to last year. This recognition reinforces that our greatest asset is people and believing in the potential of each one is what allows us to offer development opportunities," says Juliana Fernandes, responsible for Attraction and Development in the company.
About Braskem
With a global, human-oriented vision of the future, Braskem's 8,000 members strive to improve people's lives by creating sustainable solutions for chemistry and plastic. It is the largest resin producer in the Americas, with an annual production of 20 million tons, including basic chemicals and petrochemicals, and revenues of R$ 55 billion in 2016. It exports to customers in approximately 100 countries and operates 41 industrial units located in Brazil, USA, Germany and Mexico, the latter in partnership with Mexican Idesa.
For more information, please contact:
CDN Communication
Fernando Rubino (55 11) 3643-2991 - fernando.rubino@cdn.com.br
Jessyca Trovão - (55 11) 3643-2769 - jessyca.trovao@cdn.com.br
Pedro Orlandi - (55 11) 3643-2745 - pedro.orlandi@cdn.com.br