Braskem Labs Scale sign-up period open for its 4th edition
Entrepreneurs from across Brazil can participate in the initiative to accelerate their business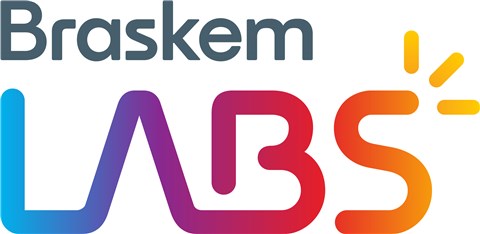 The sign-up period is open for the new edition of Braskem Labs Scale, an acceleration program for Braskem's entrepreneurs. In addition to the search for companies that use chemistry or plastics in sustainable and innovative solutions, a special category was also included this year for businesses that reduce food loss.
Those interested in participating can sign up until March 31 at www.braskemlabs.com . The selection criteria include innovation, marketing potential, the entrepreneur's profile, and the team involved, business model, and socio-environmental impact.
Following the evaluation of the applications, a jury will select up to 12 companies for four months of customized training based on their greatest difficulties, including individual and collective mentoring with Braskem executives and experts from ACE, a startup investment and corporate innovation company elected Latin America's best accelerator for three consecutive times. The program will be completed on a Demo Day, where participants will be able to make a pitch to a group of entrepreneurs, investors, investment banks, and other players on the market.
"The participation in the program is a unique opportunity for entrepreneurs as, besides adding knowledge that helps leverage the business, it also opens doors for negotiation and access to other companies and investors," said Luiz Gustavo Ortega, Sustainable Development Manager at Braskem.
Created in 2015, Braskem Labs Scale has already accelerated 41 entrepreneurs from across Brazil and generated more than 70 relevant business connections. In the 2017 edition, the participants' evaluation was unanimous: the initiative contributed to the growth of their businesses. Considering last year's edition alone, 60% of the companies received investments or are in advanced conversations.
"For entrepreneurs, being connected to a company the size of Braskem can be a decisive step in the success of the startup. When you add that to a structured mentoring process such as the one offered in this program, the gains are immeasurable," said Peter Waengertner, CEO of ACE.
About Braskem
With a global, human-oriented vision of the future, Braskem's 8,000 members strive every day to improve people's lives by creating sustainable solutions in chemistry and plastics. It is the largest resin producer in the Americas, with an annual output of 20 million metric tons, including basic chemicals and petrochemicals, and R$55 billion in revenue in 2016. It exports to Customers in approximately 100 countries and operates 41 industrial units, located in Brazil, the United States, Germany, and Mexico - the latter in partnership with Mexico-based company Idesa.
About ACE
ACE is a startup investment and corporate innovation company. It was elected by Latam Founders as Latin America's Best Startup Accelerator for three consecutive times. For startups, it offers mentoring, investment, and a unique acceleration method. For large companies, it acts in the resolution of dilemmas in innovation with connection projects with startups and incorporation of the entrepreneurial mindset in their daily activities. Founded as Aceleratech in 2012 in Brazil, ACE has already accelerated more than 170 startups in São Paulo, Rio de Janeiro, Curitiba and Goiânia, and presents the milestone of eight exits (startup sales).
For more information, please contact:
CDN Communication
Fernando Rubino (55 11) 3643-2991 - fernando.rubino@cdn.com.br
Jessyca Trovão - (55 11) 3643-2769 - jessyca.trovao@cdn.com.br
Pedro Orlandi - (55 11) 3643-2745 - pedro.orlandi@cdn.com.br