Entrepreneurs present their business in the final stage of Braskem Labs Scale
Demo Day closed the third edition of the program, which brought together ten Brazilian companies with chemical and plastic solutions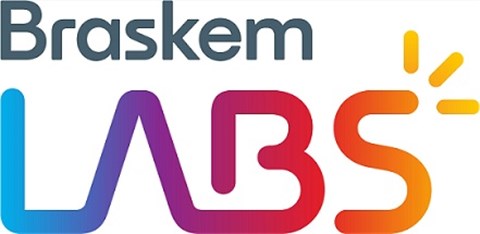 Yesterday evening (19), the entrepreneurs of the third edition of Braskem Labs Scale participated in the Demo Day to present their business. The event marked the end of the company acceleration program, which offered four months of training with mentors from Braskem and from the ACE accelerator.
This year, ten companies were selected with solutions inspired by chemistry and plastic and the control of the mosquito Aedes aegypti. During Demo Day, each entrepreneur had five minutes to explain their business and how their innovative idea is impacting the market and society. The presentation was accompanied by an audience of Braskem executives, businessmen, investors and the press, as well as a panel. After each of the pitches, the panel started the question stage for the entrepreneurs.
"Demo Day is the decisive step of Braskem Labs Scale, where each entrepreneur can prove to a high-level audience what they have learned and improved in their business after several meetings with our mentors. It was the moment for each one to show the value of their project and identify new players in the market, starting a new cycle as entrepreneurs", says Luiz Gustavo Ortega, Braskem's sustainable development leader.
"We started planning the program six months ago and our ten-company diagnosis went very deep, to assess entrepreneurs, and to understand the gaps and strengths of each company. For example, we asked what problem they had solved, what is the value proposition of the business. We made a reflection on the business, products and services of each and it was absolutely invigorating. Along with this, the work of the mentors also added a lot to all the entrepreneurs", observes Luis Gustavo Lima, head of ACE acceleration.
For Beatriz Cricci, CEO of BR Goods and a participant in Braskem Labs Scale, the Research & Development area of your company was the most benefited by the program's mentors, as they better understand the characteristics and advantages of plastic resins, especially Green Polyethylene. BR Goods is a manufacturer of hospital blind curtains with antimicrobial nanotechnology and manufactured with Green Plastic. "Braskem gets involved with our company (during training). Mentors want our business to work out, with a look at our entire team. I loved having participated (in Braskem Labs Scale). My company and I are totally different now. It is a really amazing program".
Rodrigo Perez, entrepreneur and CEO of DengueTech, a brand of biological insecticide against the Aedes aegypti mosquito, recognizes the management learning offered by the program and gives advice to future participants of Braskem Labs Scale. "Go for it and give it your best, because you will learn a lot. Strive to be selected, since it is worth it. It was a privilege to have taken part of it".

About Braskem
With a global, human-oriented vision of the future, Braskem's 8,000 members strive to improve people's lives by creating sustainable solutions for chemistry and plastic. It is the largest resin producer in the Americas, with an annual production of 20 million tons, including basic chemicals and petrochemicals, and revenues of R$ 55 billion in 2016. It exports to customers in approximately 100 countries and operates 41 industrial units located in Brazil, USA, Germany and Mexico, the latter in partnership with Mexican Idesa.
For more information, please contact:
CDN Communication
Fernando Rubino (55 11) 3643-2991 - fernando.rubino@cdn.com.br
Jessyca Trovão - (55 11) 3643-2769 - jessyca.trovao@cdn.com.br
Pedro Orlandi - (55 11) 3643-2745 - pedro.orlandi@cdn.com.br