Braskem inaugurates its first solvents laboratory
Located in the Petrochemical Complex of ABC, São Paulo, the lab will develop technologies for products such as paints and adhesives focusing on innovation and competitiveness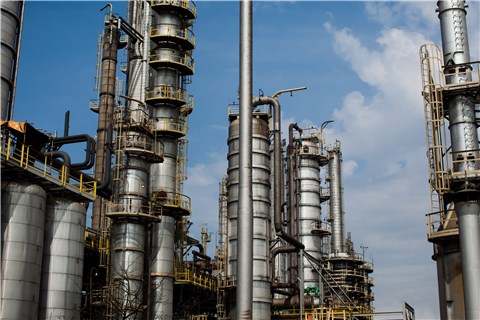 Braskem announces the inauguration of its first solvents laboratory, which this November will begin operating at its plant in the Petrochemical Complex located in the ABC region of Greater São Paulo. The goal is to improve the delivery of solutions developed in accordance with each client's needs by reinforcing innovations and working with a specialized team.
To achieve this, Braskem has been investing in new equipment and in recruiting and training employees since the start of the year. The new lab will feature software that simulates the solubility of a solvent prior to its final application, which optimizes unnecessary time and costs and accelerates the development of new formulas.
With vast market experience, Carlos Tomassini, a technical consultant who is a member of the team, explains that Braskem's solvent laboratory is one of the few in Latin America with the capacity to determine the solubility parameters of substances, whether they are a resin, polymer, agrochemical active ingredient or any other product that needs to be made soluble by solvents. "So, we can deliver a complete study for clients, not just in solubilization studies, but also in application performance," he said.
"The latest product launches attest to our growth in this market. Now, with the inauguration of a laboratory focused exclusively on the field, we were able to develop specific solvent solutions tailored to the needs of our current and future clients, whether for use in paints and adhesives initially or in other sectors, such as agriculture, in the near future," explained Cláudia Madrid, sales manager at Braskem's Solvents Business.
One example of the products already developed is the oxygenated solvent of the ether family, an organic compound manufactured by Braskem at the Camaçari Petrochemical Complex in Bahia state, from the petrochemical and ethanol stream. Its raw material is composed 33% of carbon made from renewable resources, since 47% of its composition comes from ethanol made from sugarcane. "It was through internal research that we discovered how to create this solvent partially from renewable materials. Our product also gives clients more options, given its characteristics, combined with the lab's technology, which allows us to deliver something unique and innovative," said Cláudia.
The company has been investing heavily in the solvents business since 2013 and least year launched three brands for the segment, namely Braskem EzolemTM, Braskem PluractTM and Braskem SensitisTM. They represent more options for chemical manufacturers of paints and thinners, adhesives and for agribusiness. These are high-performance and reliable solutions that allow for a wide range of applications, such as lubricants , cutting fluids, cleaning fluids and foundry resins. The EzolemTM line also includes two sub-brands, EzolemTM Dehyd, which is designed specifically for ethanol dehydration, and EzolemTM Extract, which is ideal for extracting vegetable oils. With these launches, last year the company was recognized as the best hydrocarbon solvents supplier, together with BR Distribuidora, by the magazine Paint&Pintura in the 22nd edition of its awards.
For more information related to press, please contact:
CDN Communication
(11) 3643-2906
(11) 3643-2919