Braskem presents its first recycled hydrocarbon solvent at Abrafati 2019
Result of a series of initiatives in favor of the Circular Economy, the new Hexane RC solvent was developed for use in the thinner, adhesive and rubber segments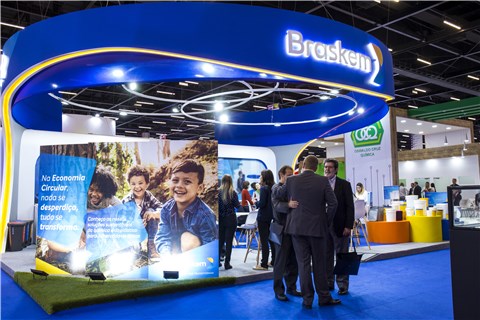 Braskem, the largest petrochemical company in the Americas and the world's leading biopolymer producer, will showcase its first recycled solvent at Abrafati 2019 , the biggest fair in Brazil's paint sector. The solution strengthens the company's portfolio of sustainable products and its commitment to the transformation from the linear economy to the circular economy in its production chain.
Hexane RC pertains to the group of hydrocarbon solvents developed by Braskem from its polyethylene (PE) production. Before being marketed, raw material goes through a treatment process to achieve higher purity. The solution can be used in the adhesive, thinners and rubber segments, among others, and the company has an initial supply capacity of around two thousand tons of the product per year.
According to Cláudia Madrid, Director of the Solvents Business at Braskem, the new product emerged from the synergy between the Chemicals and Polyolefins areas of the company. "We identified a market opportunity in a segment that values the waste generated from production in another area, internally closing our production cycle without the need to involve a partner for disposing of what wasn't used. From this, it was possible to develop the solution and carry out the necessary studies to confirm the feasibility of large-scale production while maintaining quality, safety and sound performance, which are the differentials in Braskem's deliveries. Recycled Hexane results from the move in favor of the circular economy that has permeated all our processes," said Cláudia.
Circular economy is a concept that proposes reduction, reuse, recovery and recycling of materials and energy, as well as the efficient use of natural resources. Although Braskem made its positioning in favor of this business model public in 2018, since it was established, in 202, the company has continued to launch initiatives on a global scale to engage clients and partners across the value chain, expanding its efforts in seeking innovative and sustainable solutions, such as the Hexane RC.
The new solvent is on display at Braskem's booth in Abrafati 2019, between October 1 and 3, at São Paulo Expo in São Paulo.
For more information related to press, please contact:
CDN Communication
(11) 3643-2906
(11) 3643-2919