Are you already familiar with the new Braskem facility dedicated to recycled resins?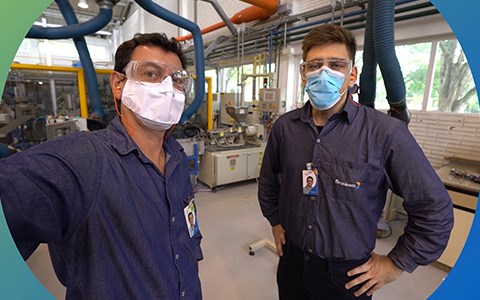 Promoting technologies to develop recycled resins with higher quality and comprehensive applications is one of the major challenges in boosting material circularity and making progress in the circular economy.
With that in mind, Braskem now has a state-of-the-art structure - the Circular Economy Island - to develop, test and improve the performance of circular products. The Island will provide acceleration for the development and applicability of post-consumption recycled resins, delivering gains in quality, variety and efficiency to meet the most stringent requirements of the plastics market and packaging sector.
"This laboratory helps us to act faster and more accurately in developing new technologies to meet the interests of the market and our customers", says Fábio Fell, in charge of the Circular Economy Island.
The Circular Economy Island facility is in the Braskem Technology and Innovation Center in Triunfo (RS), the result of an investment of BRL 150,000 and serves all the regions the company operates in, enhancing the support to clients and brand owners.
Discover the Braskem Circular Economy Island: