Braskem launches new polypropylene (PP) filament with 100% recycled carbon fiber for 3D printing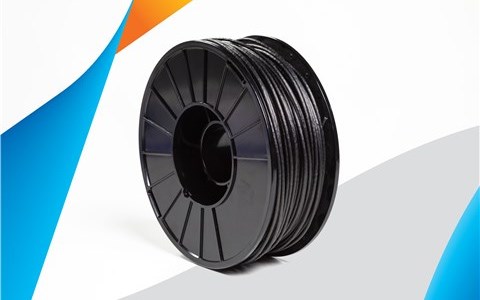 The product launch is the result of the Braskem partnership with Vartega, a leader in advanced material recycling, in the Filament Recycling Program for 3D Printing.
The collaboration project between the companies is intended to supply an end-to-end solution to industrial clients and final consumers in North America, promoting the circular economy in the additive manufacturing industry, better known as 3D printing.
"Our new Filament Recycling Program with Vartega is part of Braskem's broader strategy to provide solutions for recycled products and eliminating plastic waste. We are excited about our partnership with Vartega, and we have leveraged resources to ensure that each carbon-fiber reinforced polypropylene reel is properly discarded and will not go to landfills," states Jason Vagnozzi, Braskem Commercial Director for Additive Manufacturing.
How is it going to work?
The product marketed by Braskem will come with information in the packaging about how to recycle the material. As a result, filament clients can send their waste, faulty prints, and supporting material back to Vartega, which will then sort the material for recycling using an exclusive technology to turn them into new filaments.
High performance
PP filament with 100% recycled carbon fiber has superior mechanical and thermal properties, besides low shrinkage, ensuring production of light and rigid parts for a wide range of state-of-the-art application in industries such as automotive, aerospace, nautical, sports goods, among others.

Braskem offers solutions for the main 3D printing technologies. Check the entire portfolio at: www.braskem.com/usa/3d-printing .