Circular production from advanced recycling is increasingly nearer at Braskem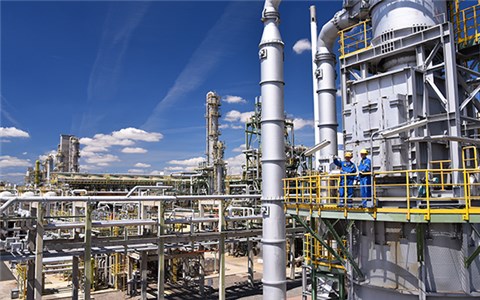 When we talk of circular economy, we are talking about taking a fresh look at waste, either by reuse or by their transformation into inputs to re-enter the production chain and reducing use of natural resources.
Advanced recycling, is one of paths currently investigated by Braskem so that the circular economy progresses consistently in the plastics chain.
Recently, Braskem was awarded the ISCC Plus, International Sustainability and Carbon Certification, so that its industrial units located in São Paulo and Rio Grande do Sul, in Brazil, transform plastic waste - especially mixed plastics, which are more difficult for mechanical recycling - into new resins using this type of process.
"This means Braskem is ever closer to producing quality thermoplastic resins on an industrial scale using circular raw materials, another alternative for using naphtha, an oil-based product," states Luiz Alberto Falcon, in charge of the Recycling platform at Braskem. Among these raw materials is pyrolysis oil, produced in a chemical process in which heat breaks down plastic waste molecules. In the petrochemical process, this raw material will be transformed into new products with the same characteristics as the virgin product.
To date, Braskem had ISCC Plus certification for the I'm greenTM bio-based polyethylene production only, which is made from sugar cane ethanol. "Now, we also have the international endorsement for the advanced recycling path," adds Falcon.
Remember our journey in favor of Advanced Recycling:

In Brazil
In the United States
Cooperation agreement with Fábrica Carioca de Catalisadores (FCC S.A.), SENAI CETIQT and COPPE/UFRJ to increase the efficiency of pyrolysis technology, capable of thermal decomposition of resin molecules, expanding the quality of products generated in the advanced recycling process of plastics.
Long-term collaboration with Encina , with the facility to be inaugurated in the second half 2021, for the production of renewable chemical products from mixed plastic waste and development of high quality recycled polypropylene (PP).
Partnership with Agylix for the development of high quality polypropylene (PP) from mixed plastic waste and advanced recycling technology.