Europe proposes acceleration of practices aimed at the circular economy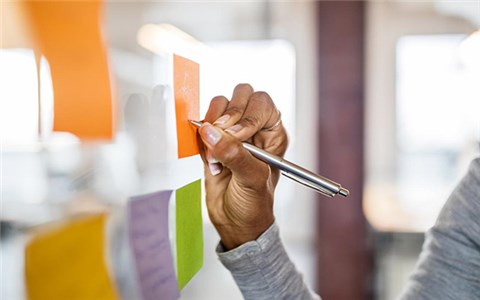 2021 began with a large number of legislative proposals and studies by the European Commission to boost circular economy in the region.
In February, the European Parliament approved a report proposing stricter rules for consumption and recycling in order to achieve a carbon neutral economy, sustainable, free from toxic elements and fully circular.
The approved report refers to the Circular Economy Action Plan , presented by the European Commission in March 2020, a development of the European Green Deal . The document contains guidelines that will influence the way legislation related to circular economy will be conceived, going through aspects such as waste, product design, collection, recycling and gas emissions.
Another relevant topic in the context of circular economy in Europe is the new tax being charged on non-recycled plastic waste and a new international plastic waste transfer system being implemented with the update of the Basel Convention .
"At Braskem, we are aware of the importance of actively working together with the plastics supply chain towards the circular economy. Various initiatives are underway, and others will come in order to consistently advance in our commitments and goals related to the carbon neutral circular economy", emphasized Marco Jansen, Braskem Circular Economy and Sustainability director for Europe and Asia.
MAIN TOPICS RELATED TO PLASTICS AND PACKAGING IN THE REPORT ADDRESSED TO THE EUROPEAN COMMISSION:
Reinforce the importance of the European Strategy for Plastics in a Circular Economy , which sets out how the material shall "close the cycle" by 2030 and how it intends to boost the use of an alternative raw material, and of the Circular Plastics Alliance , which brings together the commitments of companies and public and private sector entities to increase the use of recycled plastics
Proposition of measures to eliminate microplastics, either intentionally added in products or those that unintentionally end up in the environment (pellets and microplastics from degradation of tires, textiles, etc.)
Proposition of measures focused on the design of reusable products, as an alternative to single-use products, without compromising hygiene and safety of food
Acknowledge the relevance of bio-based, biodegradable and compostable plastics in the circular economy, combined with the need to raise awareness of appropriate use and disposal
Proposition for transparency in information on production, use and lifecycle management of plastics throughout the supply chain
Update of the Packaging and Packaging Waste Directive, with an impact on recycling goals
Learn more about our commitments and the main initiatives by Braskem for the carbon neutral circular economy, click here .