Insper students support the development of a reverse logistics solution for Braskem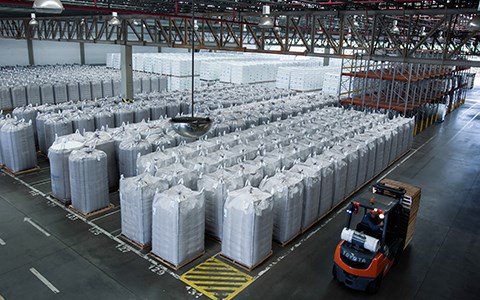 Expanding the production of resins and chemicals with recycled content and prevent improper disposal of plastic waste are among Braskem's goals for the carbon neutral circular economy. To overcome the challenge and support this commitment, various initiatives are in full swing in our units around the world.
Braskem's reverse logistics program in Brazil will expand packaging collection from Braskem's direct clients. Project implementation started in the first quarter of 2021 and expects to collect about 14 million post-consumer industrial packaging.
Insper Partnership
The solution to expand the collected volume of Braskem's reverse logistics program was a proposal by Insper Management students in Effective Problem Resolution (Resolução Eficaz de Problemas, REP), one of the main higher education and research institutions in Brazil.
The project by the school has an educational and practical focus and challenges the institution's Management students to solve real-world problems from partner companies.
"The Braskem reverse logistics case was improved with the help from Insper graduation students. The proposed solution was awarded 1st place in REP and we are happy to have taken part, as well as with the result of the partnership," states Gabriel Degues Muller, in charge of the PCR market development.
"At Braskem, we invest in forming collaborative partnerships such as this one, which add value to all stakeholders. It is very productive as it develops and makes us move forward," he adds.
Braskem is already reusing its post-consumer industrial packaging, transforming this plastic waste into new resins recycled content, which go back to market through our I'm greenT recycled portfolio.
Reverse logistics for circularity of plastics