More Braskem biopolymers on the market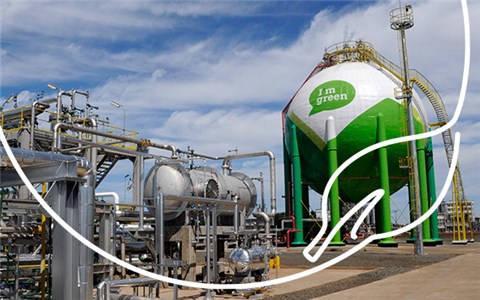 Braskem is to expand production capacity at its green ethylene plant in Rio Grande do Sul (Brazil), from 200 thousand tons/year to 260 thousand tons a year.
The expansion project will begin in 2021, with delivery scheduled for 2022, and it reflects society's demand for products with better impact. "It is no longer possible to think of a business model that does not take into account production processes with less environmental impact and compliance with circular economy practices", states Marco Jansen, in charge of biopolymers at Braskem worldwide.
With this expansion, Braskem will remain as world leader in biopolymer production, a position we have held since industrial scale production of green ethylene started in 2010.
THE START OF IT ALL
In 2007, Braskem took a major step by combining innovation and sustainability, recognized worldwide, and brought to market the first polyethylene (PE) from renewable sources in the world, now represented by the I'm greenTM bio-based brand.
Made from sugarcane ethanol, the I'm greenTM bio-based polyethylene has the advantage of capturing up to 3.09 tons of carbon dioxide from the atmosphere in its production, thus contributing to the reduction of greenhouse gas emissions.
Currently, Braskem's portfolio of renewable products also has the I'm greenTM bio-based EVA, which captures up to 2.1 tons of CO2 per ton produced.

OUR CARBON NEUTRAL GOAL
One of the Braskem's goals that are part of the commitment to the circular economy is to become a carbon neutral company by 2050 . "Carbon neutralization is one of the most feasible ways of minimizing the impacts of climate change. We are working hard for that", highlights Jansen.