Partnerships for the advancement of reverse logistics and mechanical recycling in Brazil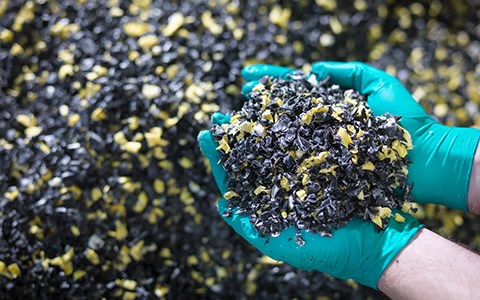 In order to overcome the challenges of a circular economy, it is essential to have all sectors in society working together. It is essential to join forces, after all we are talking about major changes in how we think of products and how we produce, consume and discard them.
Braskem has been collaborating and consistently working on all these fronts. Expanding Braskem's portfolio of resins and chemicals with recycled content is among our goals, reaching 300,000 tons by 2025 and 1 million tons by 2030.
The main purpose is not to increase waste generation, but to take advantage of what is being generated.
This is where our partners in the reverse logistics process come in. Together, we have been able to develop initiatives that allow plastics to return to the production chain and will not end up in inappropriate places.
Learn about our partnerships in reverse logistics and mechanical recycling in Brazil: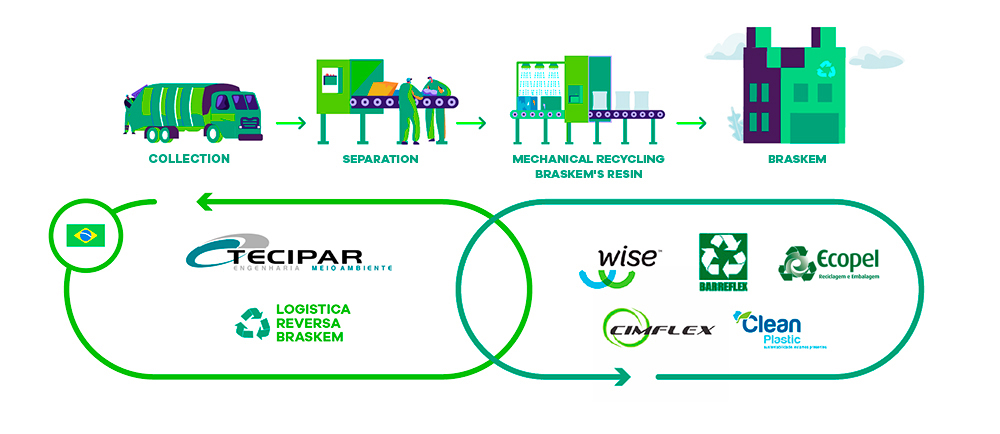 To learn more about our I'm greenTM portfolio, click here.