Plastianguis: awareness raising and promotion of plastics recycling in Mexico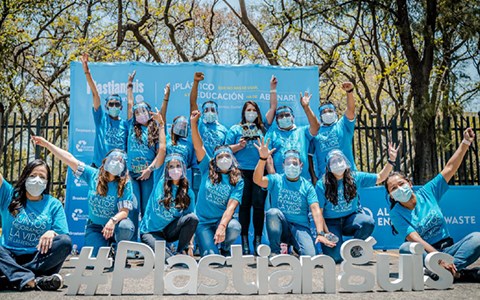 Braskem Idesa has been part of the Plastianguis program since 2017, an initiative carried out in partnership with the National Chemical Industry Association (Associação Nacional da Indústria Química, ANIQ) with the aim of promoting plastic waste recovery and the importance of encouraging people and companies to commit to the carbon neutral circular economy.
The program's last edition, held in the first half of 2021, was organized in the Chemistry School of the National Autonomous University of Mexico (Universidade Nacional Autônoma do México, UNAM), in Mexico City.
"This was the second time the very successful initiative was held at UNAM, engaging the local and university communities. 16 tons of plastic waste was collected", highlights Stefan Lepecki, CEO of Braskem Idesa. "This type of action has a great impact on people's daily lives. An example of our commitment with the belief that plastic transforms people's lives is when we live and dedicate our time to that purpose", adds Lepecki.
At UNAM, participants were able to exchange plastic waste intended for the program for educational kits and Covid-19 prevention kits, among others. Supporting the event with the local community, besides Braskem Idesa, were Alcamare International Recycling Group, Nestlé, Indelpro and Citrulsa.
Altogether, the program editions in Mexico City and in Nanchital, state of Veracruz, have already collected more than 200 tons of plastic waste.
Learn more about Braskem goals and commitments for the carbon neutral circular economy by visiting: https://www.braskem.com.br/nossoscompromissos