State-of-the-art technology to enhance efficiency and mitigate environmental impacts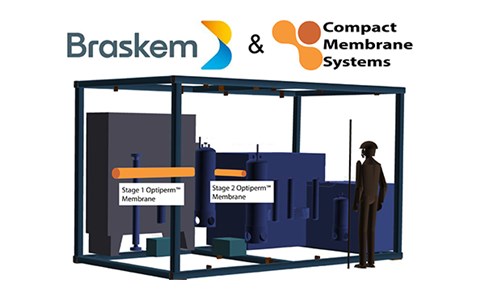 Innovation focused on sustainability is the path that we at Braskem have treaded over the years. The challenges we face today in transitioning to the circular economy have come to add and enhance even more the innovation initiatives across the whole company.
One of the recent examples we want to share is the agreement signed with Compact Membrane Systems, Inc. (CMS). In partnership with CMS, we will develop a scaled pilot demonstration of their OptipermTM technology.
We are talking of state-of-the-art technology applied to olefin-paraffin separation, one of the petrochemical processes. Once it is incorporated into production, the OptipermTM technology will bring a radical change to process performance, increasing efficiency while reducing waste generation, carbon emissions and energy consumption.
The demonstration will be conducted at a Braskem pilot unit in Texas (United States), planned to start in the first quarter of 2021 and will last 500 days. If successful, it will open up the way for implementing OptipermTM in various of our process flows.
Would you like to learn more about the Braskem/CMS partnership and the OptipermTM technology?