Braskem and Kenova Volunteer Fire Department Celebrate the Arrival of the Latest Addition to the Fire and Rescue Vehicle Fleet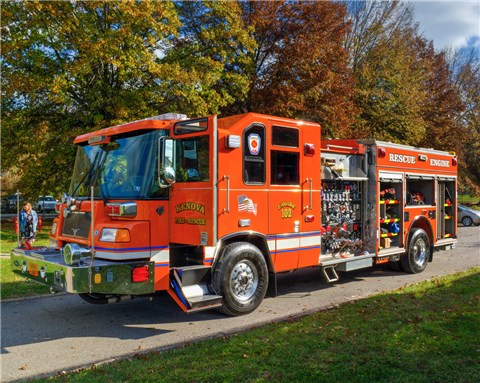 Braskem and the Kenova Volunteer Fire Department (KVFD) today celebrate the arrival of the newest addition to the KVFD vehicle fleet. To mark the event, Braskem is hosting a "Welcome to the Fleet" ceremony at its Neal production facility highlighting the entrance into service of the Pierce Quantum fire and rescue pumper truck.
Jeff Blatt, Plant Manager at Braskem's Neal facility, commented, "Braskem is honored to be a long-time partner and supporter of the Kenova Volunteer Fire Department. Their bravery and steadfast dedication to protecting the health and safety of the people and businesses in the community inspire us all and we are grateful for their commitment. We are proud to play our part in helping bring this latest pumper vehicle to the fleet, further strengthening the resources available to the Kenova Fire Department's fire, rescue and EMS capabilities."
Honorary guests joining the Kenova Volunteer Fire Department team and the Braskem Neal Emergency Response Team (ERT) at the Braskem ceremony include members of the City Council, Teri Booth from Congressman Jenkins office, and West Virginia House of Delegates member Robert Thompson.
Braskem's donation of $30,000, along with those from other local companies, coupled with grants and state and federal assistance helped finance this most recent initiative in the Kenova Volunteer Fire Department's modernization of the fleet efforts.
The Braskem Neal production facility is located in Kenova, West Virginia employing over 95 people and producing polypropylene homopolymers used in a wide range of consumer product and manufacturing end markets.