Braskem Announces a New Partnership with Plug and Play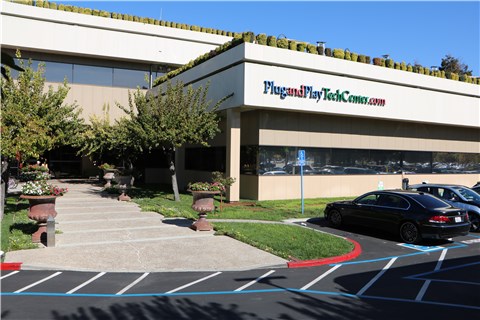 Braskem Team Members looking to solve a problem or meet a new business challenge have a new resource available - one that offers thousands of potential solutions.
Bruna Bueno, head of the new Digital Center's Innovation Team, is managing the partnership. She says Plug and Play is a perfect fit amid Braskem's Digital Transformation."This is the first step for Braskem to start formally tapping into the global innovation ecosystem," Bruna says. "Plug and Play can help find solutions to our pain points in a faster way than we might be able to internally. We are going to have access to the knowledge of over 60 associates from Plug and Play who spend the whole day researching technological advances."
According to Mike Zayonc, Founder of Plug and Play's Supply Chain & Logistics program, they have a database of tens of thousands of startups from around the world that associates have analyzed. (Plug and Play helps dozens of them to grow each year - that's where the term "accelerator" comes from.) These startups are all working on innovations to help businesses. One of them might be developing an app today that will help Braskem Team Members tomorrow.
"We go through about 2,000 startups a year just in supply chain and logistics," Mike says. "We do all the hard work. We filter them through a selection process. In addition, we are putting them all into the database. So if Braskem comes to us with a challenge, we can recommend a list of around 20 startups at a time."
Plug and Play will then coordinate in-person or virtual meetings for Braskem where selected startups will pitch their innovative solutions all in a day. Bruna and the Innovation Team will handle those in the beginning, but Bruna hopes that more Team Members will get involved.
"It's a very efficient way for Braskem to meet and vet startups," Mike says. "Large corporations need to implement new technologies faster than ever. Plug and Play is a perfect matchmaker that can connect companies and the startups that will digitally transform their industry."
To determine the Braskem pain points that will be prioritized for these solutions-hunting meetings (there will be six a year), Bruna and the Innovation Team are conducting three-week Innovation Sprints across the business. The quick gatherings help to determine which challenges to focus on first. To start, Bruna says, they are already eyeing digital solutions for improving how Braskem's products are tracked from the warehouses to our customer facilities.
Braskem is also invited to participate in four Plug and Play summits throughout the year as part of this new deal. Bruna attended the first of those last year, in Silicon Valley, where the new partnership was also announced. According to Mike Zayonc, these summits are another opportunity to hear from startups as well as connect with the other corporate partners like Braskem and hear about how they are transforming digitally.
"I was in the Plug and Play building for less than an hour when Mike introduced me to a startup that can potentially solve global issues with Braskem supply chain planning and operations - and it did not stop there," Bruna says of her visit. "During the three-day summit, I was able to connect with more solutions than I did in the last three months from the office. For the event, we registered into a platform where we could see everyone's profile, check the conference schedule, request one-on-one meetings, and chat with participants. The startups' solutions were so interesting that three days was not enough. Good thing the digital world makes it easy to virtually connect from everywhere!"
Plug and Play has more than 200 corporate partners. Others in the Supply Chain & Logistics program, which was launched in March 2017, include shipping giant Maersk, Union Pacific Railroad, Prologis, the global leader in logistics real estate, and in petrochemicals, BASF and ExxonMobil.
"The connection with large corporations is another good thing about the Plug and Play partnership," Bruna says. "At the summit, I met innovation managers from other chemicals companies such as BASF, DuPont and SCG Chemicals, which have challenges similar to Braskem. We can use the partnership for benchmarking and to leverage solutions that have been tested and approved by these companies."
The October summit featured a focus on supply chain and logistics, and Bruna kept Braskem's pain points top of mind. "We are looking for logistics optimization for trucks, ships, and rail cars. We are looking for complete integration among our supply chain from demand forecasting to order fulfilment," Bruna says.
She also paid close attention to startups pitching innovations in new materials and packaging. "Packaging is one of the biggest applications of Braskem products, so it's always good to understand where the packaging industry is moving in order to anticipate how we as Braskem can develop new products to satisfy our customers and create new markets," she says.
If Braskem connects with a startup that's a fit through Plug and Play, Bruna says that a few different types of new partnerships will be possible. "We might decide to work with the startup as a Braskem vendor," she says. "We can form a partnership to develop the technology. Or in the future we may even invest in the startup if it makes sense for Braskem's strategy."
Braskem's partnership with Plug and Play is for one year initially, and Bruna and Mike have concrete outcomes they'd like to see.

Mike says he wants to see at least a couple pilots develop between Braskem and tech startups. "And it's not just about the pilots, but about Braskem successfully implementing these technologies into their business, to either reduce operational costs or increase revenue from new digital opportunities," he says.
Bruna will be looking for new partnerships to form as well as a few other successes. "We want to see this elevate Braskem's image as an innovative company in the U.S.," Bruna says. "I will also look to see the number of Braskem teams that get involved. I don't want only the Digital Center to be part of this. I would like to have as many areas working with Plug and Play as possible."