All News
Press Releases
• January 17, 2023
Braskem Announces Project to Evaluate Production of Bio-Based Polypropylene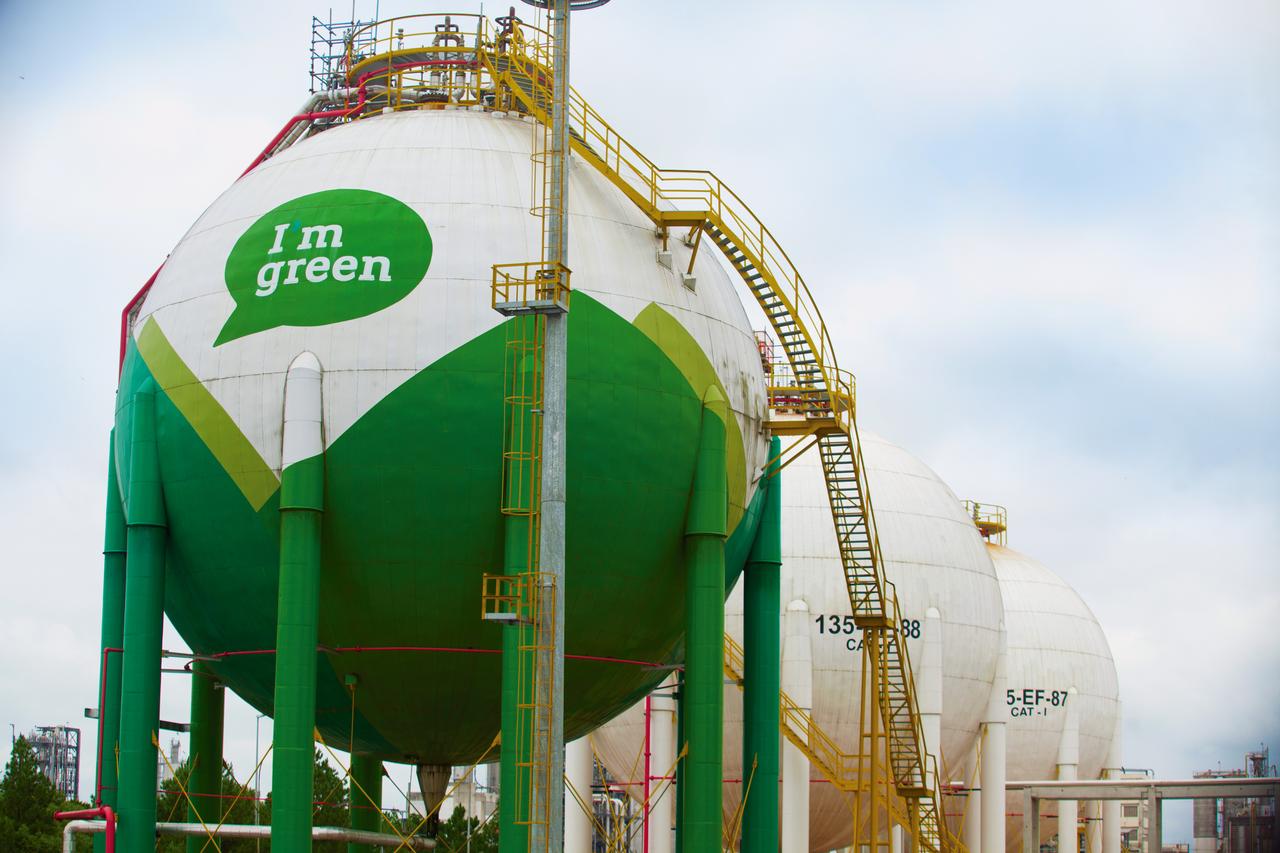 PHILADELPHIA, Pa. - January 17, 2023 - Braskem (B3: BRKM3, BRKM5, and BRKM6; NYSE: BAK; LATIBEX: XBRK) the largest polyolefins producer in the Americas, as well as a global market leader and pioneer producer of biopolymers on an industrial scale, today announced a project to evaluate an investment in producing carbon negative bio-based polypropylene (PP) in the U.S. The project would utilize Braskem's proven, proprietary technology to convert bioethanol into physically segregated bio-based polypropylene. Braskem is exploring partnership opportunities for this project with several clients, brand owners, and suppliers.
Mark Nikolich, Braskem America CEO, commented, "Building on our core technology and market leadership, we are actively evaluating a project to produce the world's first bio-based polypropylene on an industrial scale to support our ambitious sustainability objectives and deliver tangible solutions to our clients. As an established leader in the innovation and production of bio-based materials, we have seen the demand for Braskem's bio-based materials grow significantly since our initial product launches. This new U.S.-based project would not only serve a growing market for sustainable solutions but also reduce Braskem's reliance on fossil feedstock. Expanding our portfolio to include bio-based PP supports Braskem's goal of 1MM tons of biopolymers capacity by 2030 and becoming carbon neutral by 2050."
The U.S. is home to the largest ethanol industry production in the world and consists of ample technology, infrastructure, and supply availability for a project in the polymers' value chain. Braskem's bio-based PP would be a drop-in solution that has the same technical properties and recyclability found today in Braskem's current PP portfolio, with the additional benefit of a negative carbon footprint. As the largest PP producer in the Americas and utilizing its proven technology at an industrial scale, Braskem's bio-based PP would be a first-of-its-kind solution to address brand owners' and OEMs' transition to a more sustainable future.
Our ambition is to be among the global leaders in Greenhouse Gas (GHG) emissions reduction and a key player in carbon capture through the production of materials with renewable, biobased raw materials. By 2030, we seek to reduce scope 1 and 2 greenhouse gas emissions by 15%; and to achieve carbon neutrality by 2050. To learn more, visit https://www.braskem.com/usa/macroobjectives .
FORWARD-LOOKING STATEMENT
This press release contains projections and other forward-looking statements (within the meaning of the Private Securities Litigation Reform Act of 1995, Section 27A of the Securities Act of 1933, as amended, and Section 21E of the Securities Exchange Act of 1934, as amended) regarding future events. These statements reflect Braskem's current beliefs and expectations with respect to Braskem's business, the economy and other future conditions and are based on assumptions, are subject to risk and uncertainties and are subject to change at any time. Actual events or results may differ materially from those contained in such forward-looking statements. Important factors that could cause actual results to differ materially from the forward-looking statements contained herein include, without limitation: (i) the continuation of restrictions related to the COVID -19 Pandemic or the continuing effects of the Pandemic; (ii) the contraction or lack of growth in the market segments in which Braskem competes and in which its products are sold (iii) unexpected delays in commissioning, (iv) increased competition from imports or in the export markets, (v) inability to anticipate future market trends and the future needs of Braskem's customers, (vi) the impact of natural disasters on Braskem's facility and its suppliers and (vii) other factors detailed in documents Braskem files from time to time with the Securities and Exchange Commission. Forward-looking statements in this release are made pursuant to the safe harbor provisions contained in the Private Securities Litigation Reform Act of 1995.
Related News