Braskem arrives at K Fair 2016 as one of the world's largest thermoplastic resin producers
The company will launch new innovations at the global event for the plastics industry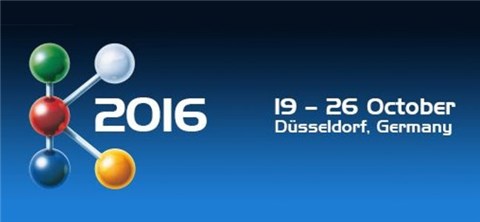 Braskem, the Americas' largest thermoplastic resin producer, will participate for the fifth time in K Fair, the most important international event in the plastics and rubber industry, which will be held in Düsseldorf, Germany on October 19-26. In this edition, the company will showcase its international expansion projects and its portfolio of innovative solutions in plastics and chemicals designed to meet the needs of clients in a variety of industries in over 70 countries.
One of the five largest thermoplastic resins producers with global operations, Braskem will highlight the latest developments in its ongoing international expansion projects, which include the inauguration, in June, of its new petrochemical complex in Mexico. The joint venture with the Mexican group Idesa received investment of US$5.2 billion, which makes it the largest single investment of the last 20 years in Mexico's petrochemical industry. With annual production capacity of 1.05 million tons of ethylene and polyethylene, the complex will expand Braskem's total annual resin production capacity to 8.7 million tons.
Braskem will also present highlights from its new plant to produce ultra-high molecular weight polyethylene (UHMW-PE) that is currently under construction in La Porte, Texas. The plant, which is slated to start up by year-end, will produce the resin UTEC®. With physical properties that give it superior impact and wear resistance, the product is used by industries such as oil and gas, defense and construction.
Braskem's agenda at the fair also includes its latest innovations, which focus on capturing competitiveness gains and incorporating greater sustainability into products and processes. Other developments include new applications in polypropylene, polyethylene and Green PE resins for the food, cosmetics, logistics, automotive and other industries, which will be made available to clients worldwide.
"Braskem continues to focus on diversifying its operations and expanding geographically. Strengthening our global presence and the solid relationship we forge with Clients encourage us to seek, ever more innovative solutions for the industry at the global level. And this effort can be clearly seen in the innovations we are showcasing at K Fair," said Luciano Guidolin, Braskem's vice-president of Polyolefins, Vinyls, Renewable Chemicals and Technology.