Braskem celebrates its 15th anniversary and modernizes its brand
New visual identity symbolizes the continuity of the petrochemical company's global expansion cycle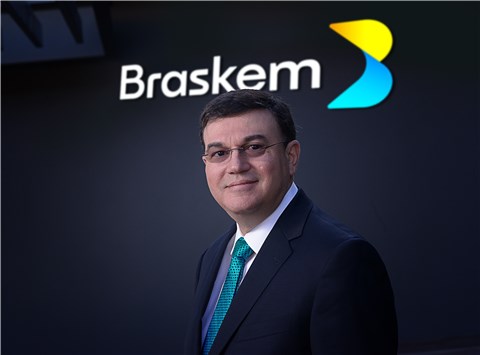 Braskem celebrates 15 years of operation as an increasingly global company, acknowledged by customers in nearly 100 countries on all continents. To reflect this trajectory, Braskem is adopting a new brand, which symbolizes the continuity of its global expansion cycle.
"We are a young company with a solid and successful global growth strategy. To celebrate our 15th anniversary and mark the beginning of a new phase, we are launching a new visual identity that will accompany our trajectory of challenges and achievements," said Fernando Musa, CEO of Braskem.
The new visual identity in the colors blue and yellow seeks to express characteristics such as resilience, focus and transparency, as well as indicating the strategy of the company, oriented toward people and with a vision of the future.
"The new Braskem brand symbolizes our ambition to continue to evolve as an important player in the global petrochemical industry, continually advancing in the development of people and focused on delivering sustainable chemical and plastic solutions to improve the well-being and quality of life of society," said the CEO of Braskem. As of today, the brand begins to be implemented gradually in the communication and visual identity of the company.
Created in 2002 following the integration of six assets, Braskem consolidated the petrochemical sector in Brazil, took important steps in its internationalization process, and became one of the largest producers of thermoplastic resins in the world. Currently, it has 8,000 members and operates 41 industrial plants, with 29 in Brazil, six in the United States, four in Mexico, and two in Germany.