Braskem Delta Gains Momentum Towards 2020 Launch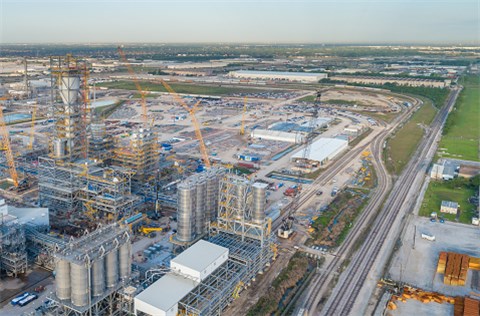 Braskem reported continued momentum in the construction of the Company's new Delta polypropylene (PP) production line located in LaPorte, Texas. With $525 million invested to date and mechanical construction now 75% complete Braskem's Delta remains on target to be completed by the first quarter of 2020.
Mark Nikolich, Braskem EVP, North America, stated, "It is with great pride and excitement that we announce the continued momentum at our new Delta production line, which is on track to become the largest polypropylene production facility in the Americas. This new world scale facility is a confirmation to our clients worldwide that Braskem is committed to investing in their future plans. As production begins in the first half of 2020, Braskem will be well placed to address the shortfall in U.S. domestic polypropylene market, which is currently being served by imported product. Delta will also directly support Braskem's global export capability to clients throughout North America, South America, Europe, and Asia."
Braskem's new Delta facility and will have production capacity of over 450 kilotons (kt) per year, and will have the capability to produce the entire polypropylene portfolio including reactor TPOs. Today, the construction of Delta is positively impacting the economy in the Texas Gulf Coast region, employing approximately 1,300 development and construction workers to fully build out the facility. Upon final completion, the company expects the new production line to bring an additional 50 Braskem permanent full-time jobs to the La Porte community.
"The construction of Delta is a major milestone in terms of further enhancing Braskem's ability to differentiate and deliver product to meet our clients' specific needs. This capability is further strengthened by our existing polypropylene production facilities in Texas (La Porte, Oyster Creek and Seadrift), Pennsylvania (Marcus Hook) and West Virginia (Kenova)", stated Mark Nikolich.
The design and construction of Delta is being developed directly in-line with Braskem's commitment to sustainability and attention to eco-indicators such as emissions, water and energy efficiency, as well as recycling and waste reduction.
Braskem's Delta by the numbers, projected at completion:
$675 million of capital investment

1,300 contractor jobs supported during construction

15 acres construction

19,000 cubic yards of concrete

6,100 tons of steel

300 miles of electrical and wiring cables

31 miles of pipe
For additional information on Braskem's new Delta production line, please visit online at www.braskem.com/usa/delta .
For those attending K 2019, the world's number one trade fair for plastics and rubber, being held in Dusseldorf, Germany from October 16 to October 23, 2019, please visit the Braskem team at Booth D27 in Hall 6. Braskem will showcase solutions, technologies and partnerships focusing on Circular Economy and will present its new Digital Center.