Braskem to launch Amppleo resin at K Fair
The new polypropylene for foam production is a more efficient alternative for the automotive, manufacturing, home appliance, packaging and construction industries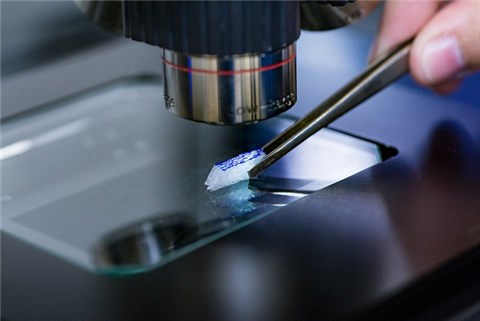 Braskem is carrying out the global launch of its new brand Amppleo, a high-melt-strength polypropylene resin (HMS-PP). The new resin, which was developed especially for the production of versatile and high-performance foams, will allow the company to forge partnerships for the development of new applications in the automotive, manufacturing, packaging, construction and home appliance industries. The resin will be launched officially at K Fair, the world's largest plastics and rubber trade fair.
The resin can support temperatures of up to 100°C without deforming and enables the production of foams with a high versatility of applications within a broad density range, from 35 to 300 kilograms per cubic meter. It also allows for lighter weight products compared to other materials and offers excellent thermal and acoustic insulation. The material is also 100% recyclable.
"Developing a new high-technology resin shows not only Braskem's ample capacity to innovate, but also its capacity to listen to and understand its Clients' needs so that it can offer them differentiated and sustainable solutions. This new resin's unique properties support a wide variety of applications and the opportunity to develop, working together with the chain, increasingly more efficient and versatile products," said Walmir Soller, head of the Polypropylene business at Braskem.
The new resin's development required years of effort and resources and has now placed Braskem among a select group of global manufacturers that hold this production technology. The research for Amppleo's development was conducted at the Braskem Innovation and Technology Center at the Triunfo Petrochemical Complex located in the state of Rio Grande do Sul, and at the Innovation Center located in Pittsburgh, Pennsylvania, which recently started operations at a pilot plant to produce foams.
About Braskem
Braskem is the largest thermoplastic resin producer in the Americas, with annual production volume of over 20 million tons, which includes other chemicals and basic petrochemicals, and annual revenue of R$54 billion. Driven by its purpose of improving people's lives and creating sustainable solutions in chemicals and plastics, Braskem operates in more than 70 countries, has around 8,000 Team Members and operates 40 industrial units in Brazil, the United States, Germany and Mexico, the latter in partnership with the Mexican company Idesa.
Braskem on social media
www.facebook.com/BraskemSA
www.linkedin.com/company/braskem
www.twitter.com/BraskemSA