Braskem creates Recycling area and Wecycle platform
The goal is to encourage initiatives in the plastics chain to promote the circular economy of plastics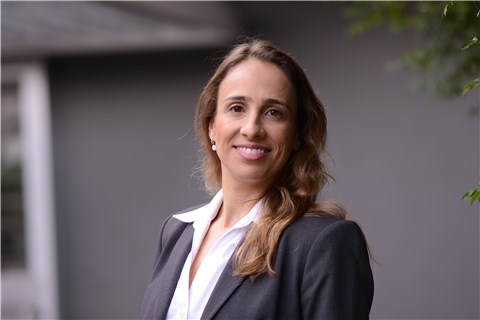 To reinforce its commitment to the development of sustainable solutions in the plastics chain, Braskem announces the creation of the Wecycle Recycling & Platform area within the structure of the Polyolefins Unit of South America and Europe.
The new area aims to reinforce Braskem's strategic positioning and leverage the encouragement of initiatives, businesses and sustainable solutions related to the circular economy of plastics, in particular to recycling, as well as to manage the institutional and regulatory aspects relating to the subject.
An executive with extensive experience in the petrochemical industry, Fabiana Quiroga will lead the area. With more than 15 years at Braskem, it has worked in legal and regulatory activities, supporting the search for business solutions for the industrial, commercial, Innovation & Technology, and Health, Safety & Environment (HSE) areas, as well as the evaluation of Recycling value chain and existing models.
"This initiative demonstrates Braskem's commitment to work on the development of technologies, solutions and programs that benefit the plastic production chain and, subsequently, society as a whole. There is no way to do this without addressing recycling and the circular economy," said Edison Terra, Vice President of the Polyolefins Unit for South America and Europe.
Learn more about the Wecycle Platform
Under the leadership of Fabiana Quiroga, the Wecycle platform provides for the development of products with post-consumer recycled content, process qualification, and technical reliability, focusing on the valorization of post-consumer waste and the recycling chain, with lower environmental impact and social responsibility actions. The initiative involves the partnership with different stakeholders in the sector, such as brand owners, processing and recycling companies, and waste picker cooperatives.
One of Wecycle's results so far has been the production by Braskem of quality polypropylene and polyethylene resins, produced with recycled content, from reliable sources and with traceability of the entire recycling chain. Companies such as the GPA Group and Muzzicycles are already partners of the platform.
About Braskem
With a global, human-oriented vision of the future, Braskem's 8,000 members strive to improve people's lives by creating sustainable solutions in chemistry and plastics. It is the largest resin producer in the Americas, with an annual output of 20 million metric tons, including basic chemicals and petrochemicals, and R$55 billion in revenue in 2016. It exports to Customers in approximately 100 countries and operates 41 industrial units, located in Brazil, the United States, Germany, and Mexico - the latter in partnership with Mexico-based company Idesa.
For more information, please contact:
CDN Communication
Fernando Rubino (55 11) 3643-2991 - fernando.rubino@cdn.com.br
Jessyca Trovão - (55 11) 3643-2769 - jessyca.trovao@cdn.com.br
Pedro Orlandi - (55 11) 3643-2745 - pedro.orlandi@cdn.com.br