Braskem renews agreement with Sojitz Pla-Net to supply Green Plastic
Company will distribute renewable product in Japan and the Asia-Pacific region.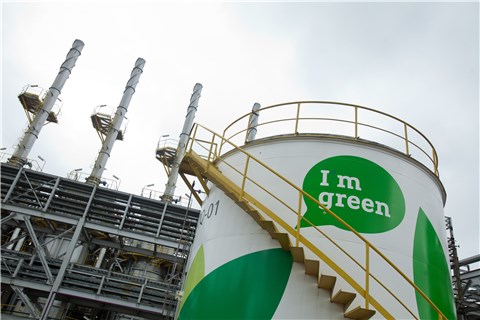 Braskem, the largest petrochemical company in the Americas, has just renewed a long-term agreement with Sojitz Pla-Net Corporation to supply I'm greenT Polyethylene, a polymer made from renewable feedstock. The agreement involves a growing volume of a broad portfolio of products that will continue to be sold in Japan and the Asia-Pacific region.
The renewal of the agreement will increase the availability of renewable products in the region, serving over 100 clients and diverse markets, such as Convenience stores, logistics and household products. "Sojitz renews its partnership with Braskem in order to promote the advantages of Green Plastic and the benefits it brings not only to its customers, but also to the consumers that will use this renewable product. We believe that this business is growing and that the concern for the environment will become stronger in diverse sectors," said Senior General Manager of Packaging Material unit Mr. Yoshinori Suzuki at Sojitz.
For many years, Sojitz has maintained an important commercial relationship with Braskem. In 2012, the companies signed an agreement in which Sojitz-Planet agreed to distribute green PE in the region. "The renewal of this agreement reaffirms Braskem's purpose in its international expansion and market diversification process. This means not only expanding the green resin portfolio, but also investing in increasingly sustainable operations," said Gustavo Sergi, Renewable Chemical Business Director at Braskem.
About Green Plastic
I'm greenTM Polyethylene is made from ethylene derived from sugarcane. Its big differential is in helping to reduce greenhouse gases emissions by capturing carbon dioxide during the production process. It also has the same properties of conventional polyethylene, which means it does not require adaptations to machinery, while being 100% recyclable. Braskem's Green Plastic plant has production capacity of 200 kton/year.
About Braskem
With a human-oriented global vision of the future, the 8,000 Team Members of Braskem strive every day to improve people's lives by creating sustainable chemical and plastic solutions. It is the largest resin producer in the Americas, with annual production of 20 million tons, including chemical products and basic petrochemicals, and revenues of R$55 billion in 2016. It exports to clients in approximately 100 countries and operates 41 industrial units, located in Brazil, USA, Germany and Mexico, the latter in partnership with Idesa, a Mexican company.
About Sojitz Pla-Net
As leading plastics trading company of the Sojitz Group, Sojitz Pla-Net strives to contribute to the development of an enriching society through plastics related businesses and activities.
For more information related to press, please contact::
CDN Communication
Fernando Rubino (55 11) 3643-2991 - fernando.rubino@cdn.com.br
Jessyca Trovão - (55 11) 3643-2769 - jessyca.trovao@cdn.com.br
Fábio Souza - (55 11) 3643-2813 - fabio.souza@cdn.com.br