Neutrox begins to use Green Plastic in its packaging as a sustainability initiative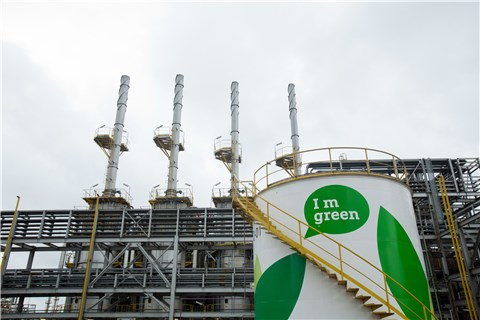 Neutrox, a brand specializing in hair moisturization, believes that good things in life, such as practicing outdoor sports or being in touch with nature, deserve to be valued more and more. Proof of this is the fact that the brand is one of the sponsors of women's surfing, which depends directly on nature, becoming increasingly aware and concerned about sustainability and preservation of the environment.
Therefore, the brand has decided to renew its packaging, beginning to produce them with Braskem's I'm GreenT Green Plastic, the first polyethylene from renewable origin to be produced on an industrial scale in the world.
This plastic is more sustainable and stands out for being made from a renewable source (sugarcane) and capturing 3.09 metric tons of CO2 per metric ton of Green Plastic produced. In the process of producing Green Plastic, from the sugarcane to the resin, the absorption of carbon dioxide occurs. This gas is one of the main causes of the greenhouse effect, and since green plastic is not degradable, this CO2 remains fixed in the package throughout the life cycle of the plastic.

With this initiative, one year of production of Neutrox products should prevent the emission of over 1,000 metric tons of CO2, the equivalent of a car giving more than 190 laps around the equator.
The powerful moisturizing formula that only Neutrox provides will remain the same. The only change will be the packaging plastic with Braskem's I'm GreenT seal, as well as the QR Code, which explains the entire production process of Green Plastic. This is only the first initiative of the brand in its quest to becoming increasingly sustainable.
About Braskem
With a global, human-oriented vision of the future, Braskem's 8,000 members strive every day to improve people's lives by creating sustainable solutions in chemistry and plastics. It is the largest resin producer in the Americas, with an annual output of 20 million metric tons, including basic chemicals and petrochemicals, and R$50 billion in revenue in 2017. It exports to Customers in approximately 100 countries and operates 41 industrial units, located in Brazil, the United States, Germany, and Mexico - the latter in partnership with Mexico-based company Idesa.
About Neutrox
Neutrox, a company specializing in hair moisturization since 1974, is known for being democratic and simple and for really working.
Its traditional formula and its "Powerful Moisturization" meet the needs of women who wish to keep their hair strands always beautiful and moisturized, without neglecting exposure to the sun, sea, swimming pools and hairdryers, hair straighteners, and chemicals.
About Flora
Flora is a leading company in the Brazilian market in the segment of cosmetics and cleaning. Since its founding in 1980, it has invested in research and development to meet the demands of consumers of all classes. The company seeks to transform its routine into special moments of personal and home care.
SAC Flora: 0800 703 4071
For more information related to press, please contact::
CDN Communication
Karina Alves (55 11) 3643-2981 - karina.alves@cdn.com.br
Jessyca Trovão - (55 11) 3643-2769 - jessyca.trovao@cdn.com.br
Fábio Souza - (55 11) 3643-2813 - fabio.souza@cdn.com.br