Silo bag market grows by more than 36% in 2020
The grain storage solution, made by Pacifil Brasil using Braskem resin, has experienced significant increase in demand in line with record-breaking harvests in Brazil, and should persist into 2021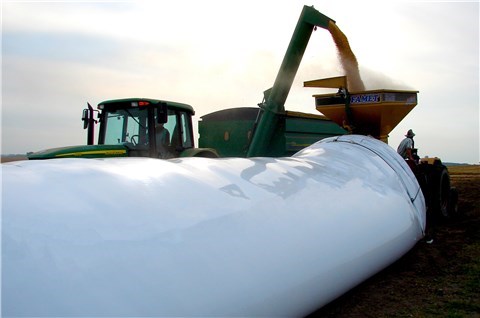 Grain harvests in Brazil have been breaking successive records. The significant result from the fields also drove the silo bag market upwards. The storage solution made of plastics has had an increase in demand of more than 36% in 2020 and it keeps growing in 2021. Pacifil, a Braskem commercial partner, is the Brazilian market leader for this type of solution, helping to reduce the shortfall in grain storage in Brazil.
The silo bag is a flexible tunnel, made of polyethylene (PE), available in different sizes and capable of preserving grain for more than 12 months. It is an easy to handle storage solution since it does not depend on any type of special structure. Among the main advantages to the farmer is the possibility of keeping the storage on the farm, besides low operating cost and high profitability, as it enables the farmer to plan when to market the grain.
"It is a very fruitful partnership between Braskem and Pacifil, and one of its results is the continued introduction of silo bags in the market, made from polyethylene. We realize how relevant the solution is for farmers, since it overcomes the challenges of grain storage, leading to greater independence and profitability. As a result, we are very pleased with Pacifil's increased market share. This growth shows how our teams have the constant drive to seek innovative solutions in their DNA, improving consumers' lives and always aligned with the purpose and strategy of their clients, providing end-to-end support to their process," says Eduardo Pascowitch, commercial manager in charge of the Pacifil account and leader of the Plasticulture segment at Braskem.
Ana Paiva, Market Development specialist for the Agribusiness Platform at Braskem, explains that grain silage and its future extraction from the silo bag are simple operations - all it needs is a filling machine (for filling the silo) and a grain extractor (for removing the grains from the bag). "The long storage period of crops is ensured by withdrawing oxygen from the silo bag, thus preventing the development of pests and insects and retaining the initial quality of the product, while value is assured without any loss to the final price. Silo bags empower farmers, as the decision on when to market the crop is kept in their hands", she adds.
"Pacifil has been marketing silo bags for more than 20 years and the partnership with Braskem is key to deliver quality solutions to farmers. In 2020, we had a 10% increase in market share as a result of this product, consolidating our leading position in this segment, while highlighting the need to use silo bags by the Brazilian agribusiness as it is a versatile system that helps in different moments of grain crops. The 100m or 125m silo bags are those that stand out among the model range, having bigger storage capacity, lower cost per ton and less setup when in operation, enhancing silo filling speed," states Gustavo Bazzano, commercial director at Pacifil.
For more information related to press, please contact:
CDN Communication
(11) 3643-2906
(11) 3643-2919