Braskem Celebrates the 20th anniversary of La Porte's C-line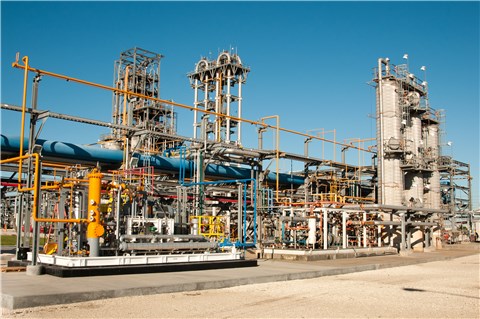 Braskem celebrates the 20th anniversary of C-line, a SpheripolT polypropylene production line in La Porte, Texas. C-line began manufacturing polymers on September 19, 1999 producing 550 million pounds per year. Over the last 20 years, the company has invested in numerous projects to enhance the process and reliability of the line. Today, C-line currently produces more than 700 million pounds annually. The facility successfully set production records for three consecutive years in 2015, 2016, and 2017.
Loris Canahuati, Braskem's Improvements and Quality Director, stated, "As an engineer at Braskem, it was a privilege to get a chance to build a new plant. Over the past 20 years, we have marked several milestones with C-line and are hopeful for what is to come in the future."
Higher reliability and benchmark rates on C-line were achieved in part due to a successful $5 million - 2004 debottlenecking project and strategic capital investments over the years, such as a $3 million-plus installation of a high-pressure bag filter in 2014.
Throughout the past two decades, and even as recently as last month, Braskem ran numerous new product trials on C-line in order to innovatively expand the company's product portfolio. Rita Majewski, Research Fellow at Braskem stated, "The addition of C-line allowed us to expand our horizons. If we only have products that everybody can make, we're not going to win. We have to make things other companies can't, and it's a testament to everybody who works on C-line."