Philadelphia Union Partners with Braskem to Advance the Circular Economy with Closed Loop Recycling and STEM Education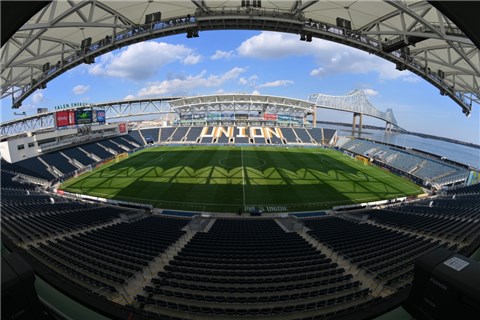 Braskem, the largest thermoplastics polyolefins producer in the Americas and leading producer of biopolymers in the world, and the Philadelphia Union, of Major League Soccer (MLS), jointly announced today that they have formed a new multi-year partnership to advance the Circular Economy with Closed Loop Recycling and Science, Technology, Engineering and Mathematics (STEM) education initiatives with local youth.
Jean-Paul Dardenne, Philadelphia Union Senior Vice President, Corporate Partnerships, commented, "As a club, we pride ourselves on innovation and a community-first approach on and off the field. We are excited by Braskem's vision of sustainability and furthering STEM education in our schools. This partnership is a commitment to a brighter future for our fans and surrounding community."
Core to the new partnership is a Closed Loop Recycling Program through which the Philadelphia Union will work in conjunction with Braskem to promote the collection and recycling of polypropylene (PP) cups and caps used at the Talen Energy Stadium. The program is aimed at diverting thousands of pounds of PP cup usage annually at the stadium. Through the Closed Loop Recycling program, all plastic beverage cups sold in the stadium will be made of PP, which is fully recyclable and identified with the number "5" consumer recycling identification code. PP cups and caps will be collected at all events taking place at Talen Energy Stadium.
Recycled cups and bottle caps collected from the stadium will be used for a range of initiatives including plastic applications within the stadium itself as well as fan engagement activities and the construction of a promotional structure at the stadium to further encourage fans to participate in the Closed Loop Recycling program.
To further extend the partnership engagement within the community surrounding the stadium, Braskem will launch a STEM education program in direct coordination with the Philadelphia Union across 10 public schools located in Delaware and Gloucester counties. The partnership's STEM education program will highlight the benefits of sustainability, environmentally conscious plastic use, recycling, as well as sports, health and fitness.
Mark Nikolich, Braskem America CEO, commented, "Braskem and the Philadelphia Union's new partnership focused on advancing the Circular Economy, as well as STEM education, reflects our joint commitment to a more sustainable future as well as our pride in being active and engaged in making our communities better. Our partnership with the Philadelphia Union is a perfect platform with which to engage fans of all ages around embracing the benefits of migrating plastic use to a circular economy, all while helping our youth discover opportunities in STEM education to help carry our vision for a more sustainable society forward into future generations."
To facilitate the process, the Philadelphia Union will place polypropylene cup collection bins with Braskem branding on the stadium concourse and around the main entrances. To encourage fans to participate in the program, recycling bins will include messaging about the new polypropylene cup recycling process, consistent with other messaging to be contained throughout the stadium including LED signage, public event announcements, and more.
In support of the partnership's new cup and cap collection and recycling program, the Philadelphia Union has also created reward programs to incentivize both fans as well as stadium hospitality employees to actively participate. At select Philadelphia Union games a fan seen properly recycling stadium cups will be awarded a Fanatics gift card. During Union matches, each relevant vendor at Talen Energy Stadium will be incentivized to collect all beverage caps for recycling. There will be a cash prize at every Philadelphia Union game for the hospitality employee who collects the most bottle caps for recycling.
Braskem's partnership with the Philadelphia Union is part of the company's broader commitment to a more circular economy as well as more sustainable solutions for society as a whole, for more information please visit www.braskem.com/Principal/circulareconomy and www.bluevisionbraskem.com .
To learn more visit Braskem's booth #44 at Green Sports Alliance to be held at Lincoln Financial Field in Philadelphia from June 19-20, 2019.
For more information about Phuiliadelphia Union, visit www.philadelphiaunion.com .