Braskem values the importance of not only making a more sustainable product possible, but also promoting good social and environmental sustainability practices throughout its chain. To this end, we have a Responsible Ethanol Sourcing Program. This Program aims to ensure integrity and sustainability practices in the sugar cane chain, promoting continuous improvement in the management of its suppliers.

This Program is based on four guiding principles: management and ethics, quality, the environment, and social responsibility and human rights, and is reviewed as often as necessary to ensure it is aligned with global governance requirements and to mitigate environmental and social risks in the chain.
Learn more about the Program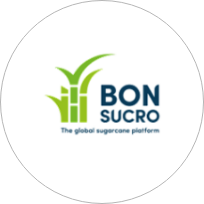 Bonsucro is the global leader in promoting sustainability within the sugarcane industry. With a focus on climate action, human rights, and supply chain value, Bonsucro's certification ensures that the whole supply chain, from its origin to the final product meets stringent sustainability standards.
Download Certificate here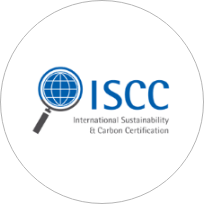 ISCC is a prominent certification system that supports sustainable, transparent, deforestation-free, and climate-friendly supply chains, from raw material cultivation up until the final product. Being one of the largest certification systems globally, ISCC aims to ensure that the whole supply chain meets its strict environmental, social, and economic standards.
Download Certificate here