Sponsorship and donations
Braskem believes in the power of human relations and in the potential in each of us to promote a more sustainable future. Because of this positioning, our sponsorship initiatives are connected to circular economy territories, global agenda for sustainability, innovation and knowledge generation.

In addition, to reinforce our purpose of improving people's lives through chemistry and plastic, we have become official sponsors of the Brazilian Para Athletics Team. Plastic prostheses have brought a true transformation to athletes with disabilities, as they are much lighter and more comfortable. So, since 2015, we have been with the para athletes in order to encourage sport and bring more and more structure and innovation to the Brazilian team.

You can submit your project as an application for Sponsorship or strong and it will be reviewed by Braskem. Find out in advance about topics, guidelines and restrictions .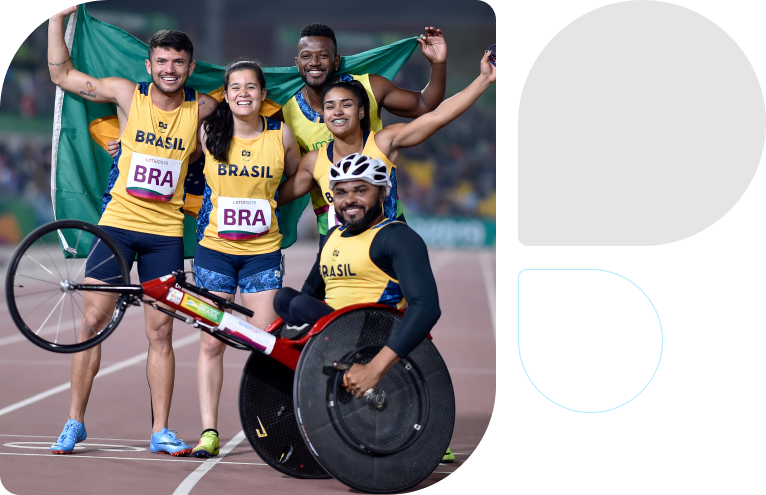 Brazilian Paralympic Committee
We also reinforce our purpose of improving people's lives by creating sustainable chemical and plastic solutions with the official sponsorship of the Brazilian Parathletics Team, from the Brazilian Paralympic Committee. Since 2015, we have joined para-athletes, as we know that our work focused on innovating the plastic used in prostheses makes them lighter and more comfortable, which helps athletes perform.
Learn more about our work in social responsibility
Circular economy
Braskem is committed to supporting growth in recycling everywhere it operates as well as actions that advance the circular economy, that is, we design, produce, use, recycle, recover or reuse plastics.
AS SUCH, WE SUPPORT INITIATIVES THAT ADDRESS CONSCIOUS CONSUMPTION, LIFECYCLE MANAGEMENT OF PLASTICS, PROPER DISPOSAL AND RECYCLING.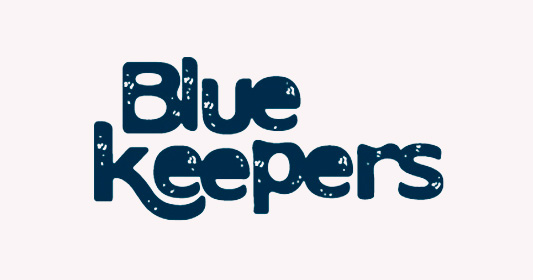 Blue Keepers
The initiative of the Rede Brasil do Pacto Global brings together companies from various sectors to face the challenge of discarding two plastics in the seas and Braskem participates in the movement. With joint articulation and focus on waste management, the project acts to generate an impact in the short, medium and not long term through diagnostic fronts, solutions, pilot projects and public management.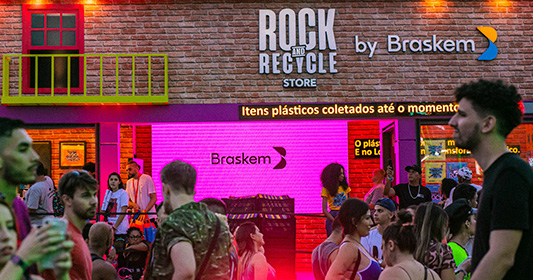 Lollapalooza
Braskem has established a partnership with one of the two largest music festivals in Latin America, or Lolla BR, with the aim of promoting the proper disposal of waste and plastic recycling, through the Rock and Recycle by Braskem campaign. The action promoted the exchange of plastic waste for gifts, which collected about 129,000 items and engaged 2,700 people to exercise their roles and contribute to the circular economy.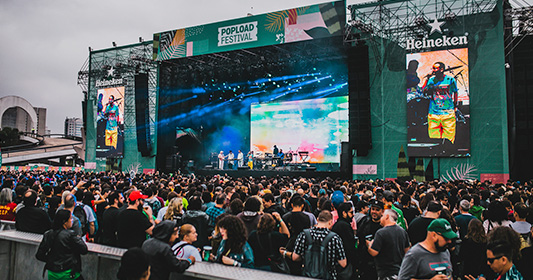 Popload Popload Festival
Heineken O Popload is an annual music festival that brings together the best independent dinner of national and international rock and indie music. With the objective of engaging the public with the proper disposal and recycling of plastic, Braskem sponsored the event by drawing up an engagement action through the exchange of plastic waste for points that are worth giving. It is music giving stage for recycling.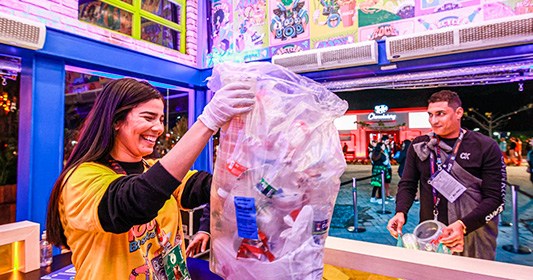 Rock in Rio
To strengthen our awareness strategy on plastic recycling, Braskem participated in Rock in Rio to show that transforming plastic makes rock. In a joint action with major brands, our objective was to encourage the public to make or dispose of plastic properly, earn points and exchange for toasts. With this action, they will still contribute to the recycling of plastic and allow it to be returned in the form of a new product.
Ibirapuera Park
Braskem sponsors the Central de Resíduos do Parque Ibirapuera, one of the two largest parks in São Paulo, to make it the most sustainable park in Latin America. With the Lixo Zero Braskem initiative, Braskem will promote waste management in the park and will promote or engage two visitors not to discard correctly to optimize recycling.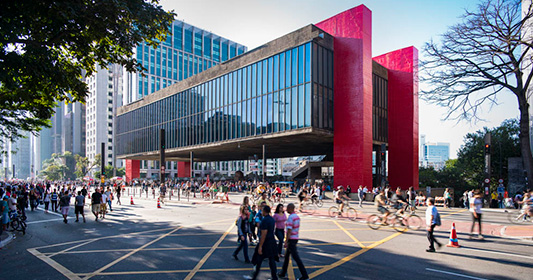 Masp
Masp fears the challenge of becoming a more sustainable museum and Braskem supports this initiative. Among the fronts of action, the partnership with the museum is promoting better waste management by starting the installation of lixeiras adapted for selective collection and the realization of an adequate destination of recyclable materials.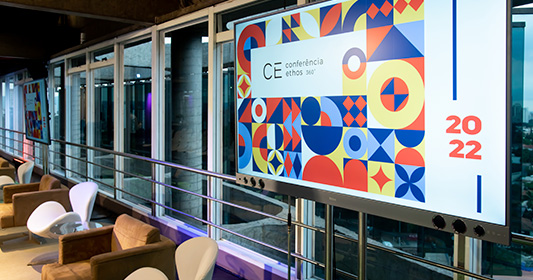 Ethos conference
The Ethos Conference analyzes and discusses current local and global challenges related to sustainable development. Braskem believes in this joint articulation and dialogue between companies, business entities, civil society organizations, government and academia in the search for new solutions and an increasingly sustainable world.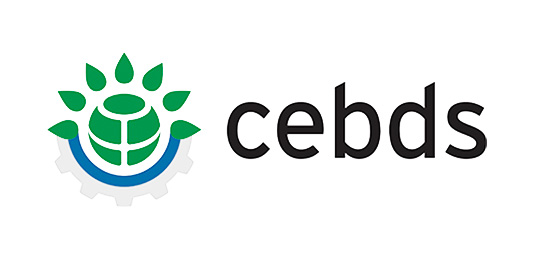 Brazilian business council for sustainable development - CEBDS
Braskem's sponsorship of CEBDS underscores the importance of the joint involvement of actors in the search for sustainable development solutions.
global agenda for sustainability
COMMITMENT TO SUSTAINABLE DEVELOPMENT IS IN OUR DNA AND IT IS A PREMISE FOR OUR ACTIONS. OUR GOAL IS TO BECOME A CARBON NEUTRAL COMPANY BY 2050.

Through sponsorships, we connect with initiatives and entities that promote the global sustainability agenda, strengthening the engagement of different agents in sustainable action in environmental, social and economic terms.

With the local communities around our factories, we support projects that contribute towards the sustainable development of these regions and of society as a whole. We focus on initiatives related to consumer and post-consumer, innovation and entrepreneurship.
Learn more about our work
in social responsibility
Innovation and knowledge generation
By believing in the potential of people, Braskem understands that knowledge and innovation are key to generating positive transformation for society, the planet and business.
WITH AN EYE ON THE FUTURE, WE SPONSOR PROJECTS THAT SEEK TRANSFORMATIONS IN THESE THREE SPHERES.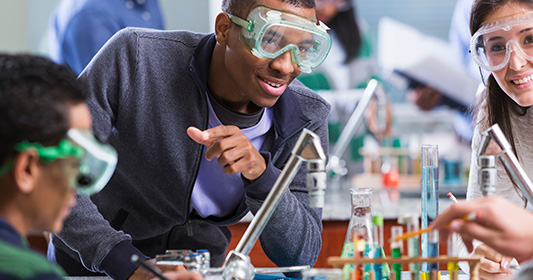 Chemistry olympics
Held annually, the Olympiad brings together high school students from schools throughout the state of São Paulo to raise interest in chemistry and address its contributions to society. Braskem is one of the sponsors, as it values knowledge and believes in the power of young people to transform.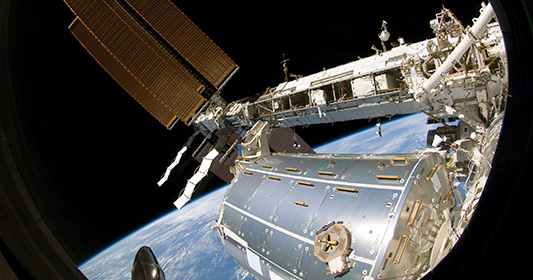 Printing the future
With the involvement of our Innovation and Technology team, Braskem seeks to learn about and overcome man's challenges in outer space and is printing the future through actions aimed at developing technological and innovative solutions with renewable material for 3D printing and recycling. In 2015, Braskem, in partnership with Made In Space, developed the first polyethylene product from a renewable source - I'm Green - for 3D printing in zero gravity, enabling the production of laboratory and maintenance items on the International Space Station. The next step will be the use of a recycler developed by Made In Space for recycling plastic parts and packaging, which will allow astronauts to transform plastic waste into raw materials for the development of new items and increase the autonomy and sustainability of the missions. space.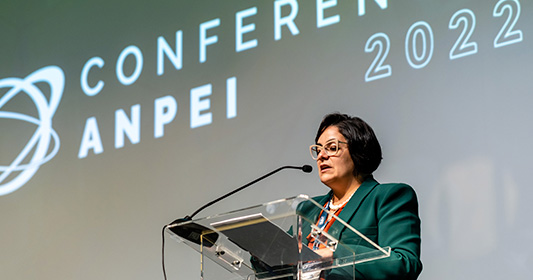 ANPEI Conference
The ANPEI Innovation Conference is the biggest event dedicated to Research, Development and Innovation in Brazil. It brings together around 3,000 participants annually, including large companies, government, development institutions, investors, entrepreneurs and professionals from different areas who somehow interact with the innovation ecosystem.
Tampinha Legal
Through the Transform Plastic Movement, an initiative resulting from the partnership between Braskem and ABIPLAST, we support the largest socio-environmental educational program in Latin America, which aims to promote the recycling of plastic lids and contribute to a positive agenda regarding image of plastic. Concepts of conscious consumption, correct disposal and recycling of plastic materials are addressed.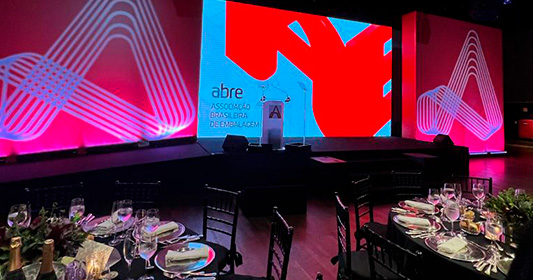 Congress ABRE
With the aim of promoting and contributing to discussions about trends, challenges and opportunities in the packaging market, we support the Congress of the Associação Brasileira de Embalagens (ABRE) as a way to boost innovation, development and competitiveness in this segment, at national and global levels.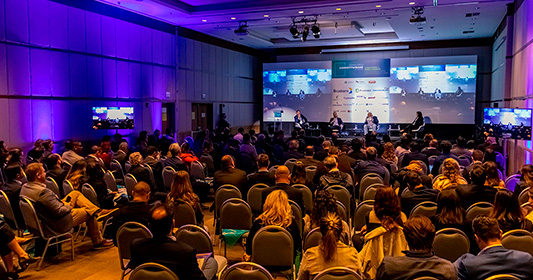 Competitiveness seminar
We sponsor the Competitiveness Seminar in order to promote initiatives related to innovation and sustainable development in the plastic sector and disseminate content about the future of the material, in its main markets, in Brazil and in the world.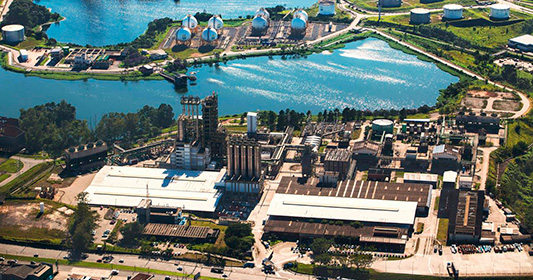 ANNUAL MEETING OF THE LATIN AMERICAN PETROCHEMICAL AND CHEMICAL ASSOCIATION - APLA CEO
Towards conferences held by large consultancies, we sponsor the event, which is a reference in the petrochemical market and addresses the most relevant trends in the sector.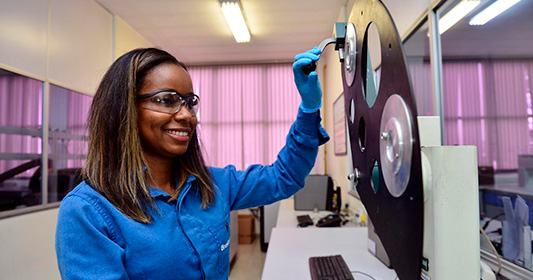 ANNUAL MEETING OF THE CHEMICAL INDUSTRY - ENAIQ
In pursuit of the constant development of the chain, we are sponsors of the Annual Meeting of the Chemical Industry (ENAIQ) with the aim of leveraging debates and disseminating data on the performance of the chemical industry. The event counts with the participation of several sectors and agents of the national industry.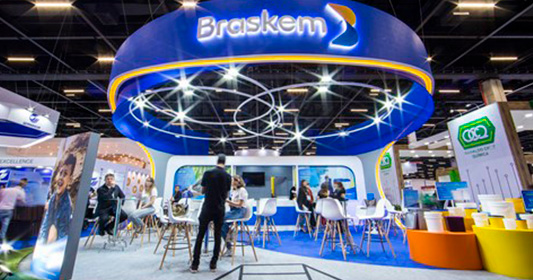 INTERNATIONAL PAINTS CONGRESS – ABRAFATI
We sponsor the largest event in the paint sector in Latin America which, through technical conferences, plenary sessions and exposition of important players, brings together more than 1200 professionals and addresses the major trends in the Brazilian and international market.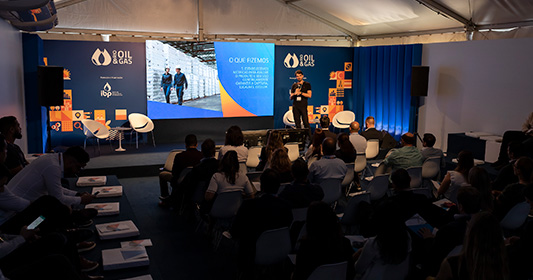 Rio Oil & Gas
The largest energy event in Latin America, where the main brands in the oil and gas sector meet to participate in discussions about the industry and the development of new businesses. We support the event, which drives innovation in the chain and promotes meetings between leaders.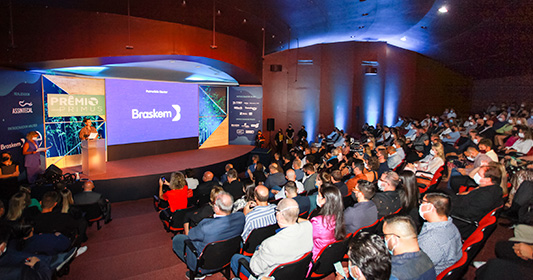 PRIMUS INTER PARES GU AWARD T
His award encourages and promotes the sector of components for leather and footwear, placing on the agenda companies that bring creative and innovative solutions. We sponsor the event because we value the promotion of innovation, sustainability, design, technology and the importance of honoring women entrepreneurs in the sector, a category created by Braskem in the Award.
Engagement with the chemical and plastics sector
Our focus on technical and commercial areas is to act alongside the sector in order to promote innovation and sustainability through the development of products, markets and the supply chain of chemicals and plastics.
Sponsorship:
Transfer of financial resources from Braskem, with or without the use of tax incentives, to legal entities with a view to carrying out projects or events for commercial, technical and/or brand promotion reasons. Sponsorships must guarantee Braskem clear and specific compensation, such as brand exposure.
Send a request for sponsorship
Donation:
Monetary sums, assets, equipment or services given to organizations that provide clear and verifiable socio-environmental benefits to specific audiences, not necessarily with a direct return to Braskem. Donations may be made with or without the use of tax incentives.
Send a request for donation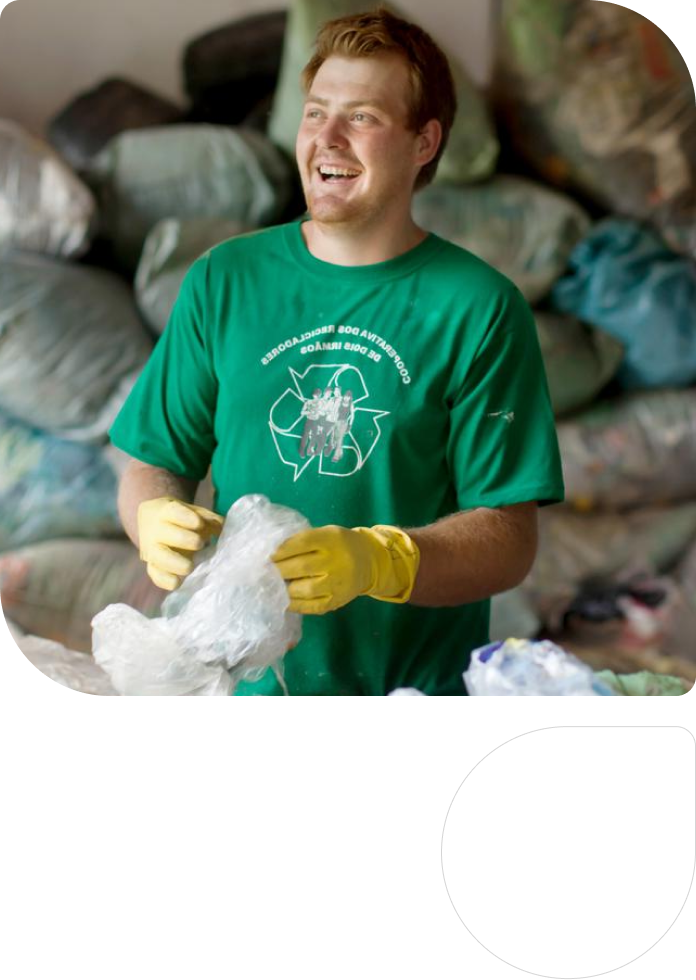 Guideline for sponsorship and donations
Our decision-making is guided by the Corporate Sponsorship and Donations Guideline, which covers investments that use direct budgets and budget incentives.
Check out key topics, target audiences and where projects we support are located below:
Topics: Circular economy, global sustainability agenda; innovation and knowledge generation; engagement with the chemicals and plastics industry.
Target audience: Market and/or supply chains Braskem operates in; local communities and surrounding region; academic community; society and opinion formers.
Locations: Regions where Braskem has its industrial units and commercial offices. Duque de Caxias (State of Rio de Janeiro, RJ), Cubatão, Mauá, Paulínia, Santo André and São Paulo (State of São Paulo, SP), Bebedouro, Maceió and Marechal Deodoro (State of Alagoas, AL), Camaçari, Candeias, Dias d'Ávila and Salvador (State of Bahia, BA), Montenegro, Nova Santa Rita, Porto Alegre and Triunfo (State of Rio Grande do Sul, RS).
Restrictions
Braskem does not support projects that:
Promote political parties, politicians or religions;
Promote violence, crime, drugs, sex, cruelty against animals and/or bad environmental practices;
Are not aligned with values of transparency, integrity and ethics;
Are in the name of individuals. Only organizations may receive support;
Promote professional artists or bands;
Do not follow the application and review process sent by the form provided here.