Profile
Braskem is the largest petrochemical company in the Americas and ranks fifth in the world in production capacity of thermoplastic resins (polyethylene, polypropylene, and polyvinyl chloride) and basic petrochemicals (such as ethylene, propene, butadiene, etc.). It is also a global manufacturer of biopolymers, with an annual capacity of 200,000 metric tons for production of the I'm Green™ Polyethylene, produced from sugarcane, 100% from renewable sources.
Braskem in
Figures in 2016
29 in Brazil, six in the U.S.,
four in Mexico, two in Germany

Export to Clients in
approximately

Over

8

countries

global suppliers
Production of more than

of thermoplastic resins and
other chemical products

7,6

thousand
Team Members

world-wide

Billing of*

*non-audited result
Acknowledgments
Best company in the chemical and petrochemical sector in Valor 1000, one of the most prestigious yearbooks in the Brazilian press.

3rd place in the chemical and petrochemical category of the "Empresas Mais" award, by the newspaper O Estado de São Paulo.

As Melhores da Dinheiro 2016, published by IstoÉ Dinheiro.

List A in CDP Investor Global and CDP Supply Chain Global.
Selected for the fifth consecutive year to join the Dow Jones Sustainability Index.

Selected for the 12th time to integrate the Corporate Sustainability Index (ISE) of the Brazilian Stock Exchange (BM&FBovespa).

Received, for the sixth consecutive year, the Gold rating in the Brazilian GHG Protocol Program.

Included for the third time in the Sustainability Yearbook, a publication developed by RobecoSAM.
ECO 2016 Award, conducted by Amcham (American Chamber of Commerce) and the newspaper O Estado de S. Paulo.

GE Ecoimagination award, granted by the company GE.

Best Brazilian companies for women to work for, in a survey conducted by Love Mondays.

Sustainability
Strategy
With an emphasis on growth opportunities for the coming years, Braskem defined its work base based on ten strategic macro-objectives for sustainability. Strengthened in 2016, with new goals to be achieved by 2020, this work guides the actions of the Company at all levels, and its implementation and results are monitored by sponsors from various areas, who are chosen according to their area of action and the relation to the risks and opportunities associated with a given macro-objective.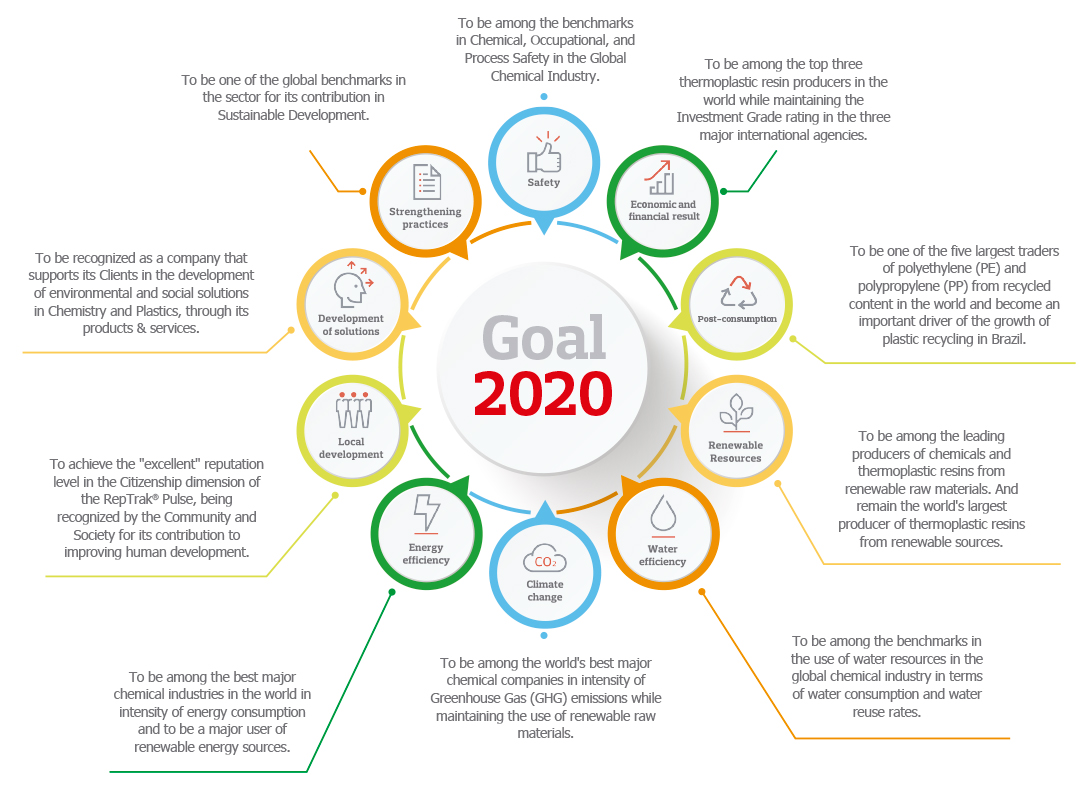 Governance and
Compliance
Braskem believes that an action based on ethics, integrity and transparency is crucial for the Survival, Growth and Perpetuity of its Business. This belief requires a continual assessment and updating of its Business Policies, including those that govern Compliance. Therefore, in 2016, the Company began a process to review its structure with the main focus being on improving and strengthening compliance in business practices and processes.
Highlights
in 2016
Braskem's commitment to continuous improvement of its Corporate Governance
and Compliance model;
Creation of the Compliance Committee, in support of the Board of Directors;
Hiring a Compliance Officer to lead the Compliance area and report to the Compliance Committee;
Acting with ethics, integrity and transparency for its Business Policies;
Compliance training conducted in 10 different locations, reaching an audience of 416 participants;
Formal and effective participation of working groups: UN anti-corruption and Ethos Integrity;
Approval of the internal audit global plan.

Financial
Performance
The maturing of Braskem's global presence, coupled with greater productivity gains from the improvement and synergy between operating and commercial units, ensured the Company's positive results in 2016.
Results
in 2016*
EBITDA:

Record in reais and in U.S. dollars, reaching R$11.5 billion and $3.3 billion.

Exports:

1.7 million metric tons, a 24% of in relation to the previous year

Brazil:

Resin production in Brazil was 4.9 million metric tons, 4% higher than 2015.

Mexico:

Braskem Idesa reached 73% in the average rate of utilization in its first year in activity.
Polyolefins:

historical record in polyethylene production in 2016, with 4.3 million metric tons.

Vinyl:

Net sales revenue of R$ 2.685 billion in 2016, a 4% increase over the previous year.

Basic Petrochemicals:

Production of 8.5 million metric tons in 2016, 3% higher than 2015 and the Company's historical record.

*non-audited result

Innovation
Supporting the development of the industry through investments in innovation and technology is part of Braskem's strategic vision. As a result of the Company's global commitments to the advancement of sustainability, innovations are crucial for the reduction of environmental impacts inherent in large-scale industrial production and the generation of new businesses resulting from disruptive creations that can ensure supply exclusivity based on the protection of patent rights.
Innovation in Figures
in 2016
R$ 275 million in annual expenditures on Innovation and Technology;
302 Team Members;
2 Technology and Innovation Centers: Triunfo (Brazil) and Pittsburgh (U.S.);
1 Renewable Chemicals Research Center in Campinas (SP);
1 Process Technology Development Center in Mauá (SP);
2 Technical Centers: Wesseling (Germany) and Coatzacoalcos (Mexico);
7 pilot plants;
334 projects for the development of new products and processes;
Deposit of 10 new applications and 73 patent extensions;
In the period 2011-2016, Braskem's disbursements in innovation and technology totaled R$1.3 billion.
Development of Products and Solutions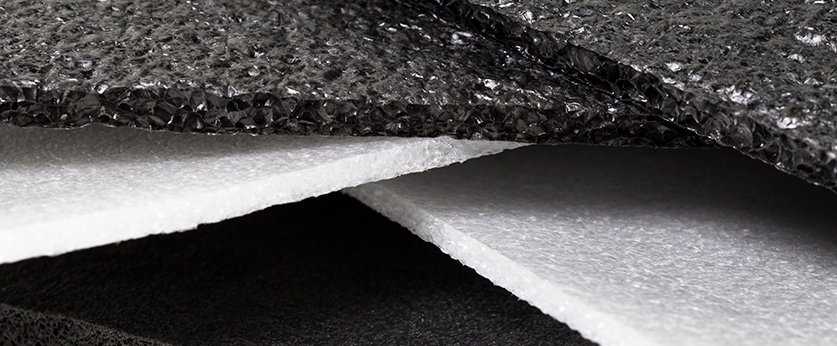 Braskem Amppleo
A polypropylene resin with High Melt Strength properties. With the product, which was specially developed for the production of high-performance foams, the Company intends to establish partnerships for the development of new applications in the automotive, industrial, packaging, construction and home appliances markets.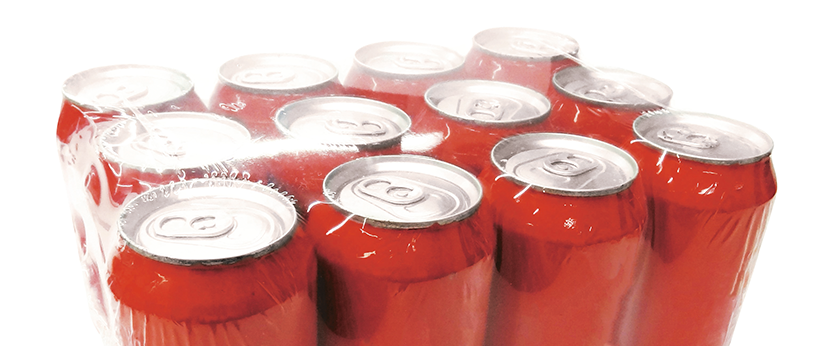 Braskem Flexus Cling®
Developed especially for stretch film extrusion, the polyethylene resin serves primarily the market for cargo protection during transportation. The current portfolio is completed by Braskem Flexus Cling, which is indicated to compose the outer layer of the film, granting excellent grip performance and low unwinding force for the final product.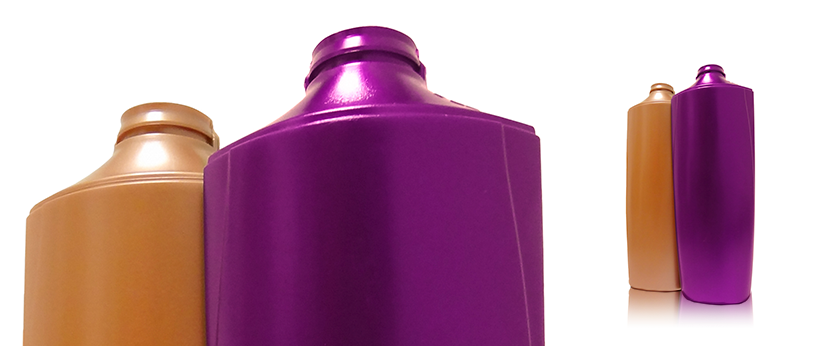 Braskem Rigeo
A new polyethylene resin that provides high gloss and better finish for rigid blow-molded packages. It is in line with market trends and expands the offer of products to markets for packaging for cosmetics, hygiene and cleaning, and food.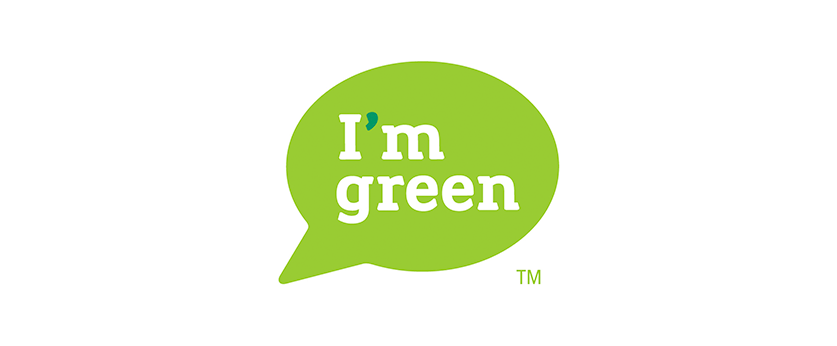 Braskem Green Polyethylene in space
Braskem consolidated in 2016 the project for the development of a Green Polyethylene solution for 3D printing in zero gravity environments. The project was conducted through a partnership between Braskem's Innovation and Technology team and Made in Space, a leading U.S. company in the development of 3D printers for zero gravity operation and a NASA supplier. The technology enables the manufacture of tools and spare parts in the space with renewable resins, ensuring greater autonomy to the space missions.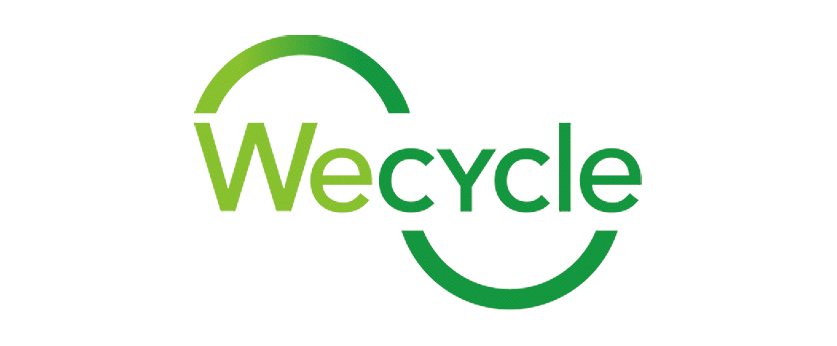 Wecycle
Wecycle, a Braskem platform that seeks the recovery of plastic waste along the production chain, has made major advances throughout 2016. The first polypropylene and polyethylene resins made from fully recycled content were launched. Combined production volumes can reach 50 metric tons per month.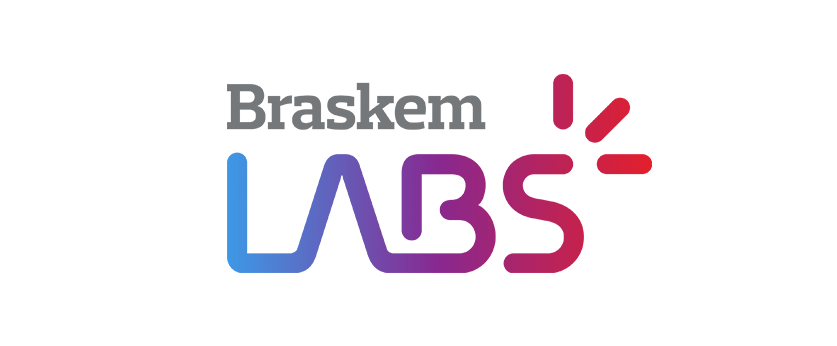 Braskem Labs
In 2016, Braskem held the second edition of Braskem Labs, an incentive program for entrepreneurs that have solutions that focus on sustainability and innovation and generate social impact. The program expanded its thematic scope by accepting applications for proposals for chemical solutions, as well as the focus on proposals for socio-environmental plastic solutions. As a special topic of the year, Braskem Labs has also opened two vacancies to select projects to combat the Aedes aegypt mosquito.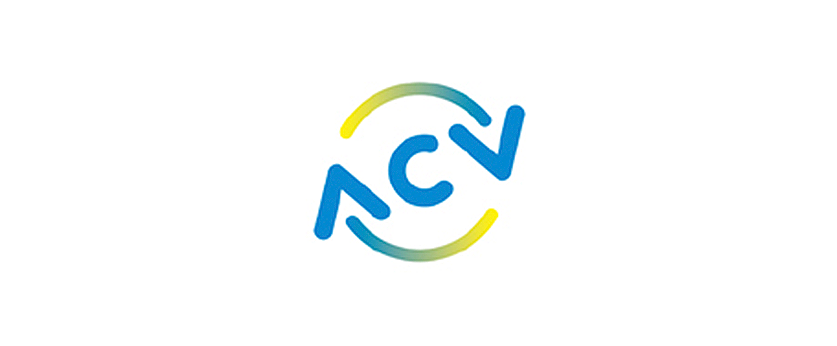 Life Cycle Assessment
Braskem has been developing several projects based on the Life Cycle Assessment (LCA) studies, a technique used since 2005 to assess the environmental aspects and potential impacts associated with a product. In the period 2011-2016, forty-one LCAs and five Carbon Footprint studies were completed, identifying the advantages and priority areas for product improvement.
Previous
Next

Stakeholders
Braskem's fundamental principle is the practice of responsible management, based on trust and transparent dialogue with all its stakeholders, the highlights being the Team Members, Communities close to their business activities, Customers, Suppliers, and the Government, in its different spheres.
Team Members
in 2016
7.656 Team Members
5.976 work in industrial units and offices located in Brazil
711 in the United States
752 in Mexico
174 in Germany
43 in commercial offices in other regions across the globe
Communities
In Brazil, Braskem and its Team Members invested R$27.5 million in socio-environmental, cultural and sports projects, divided into three fronts:
Private Social Investment (ISP) Projects:
R$4.9 million.

Incentivized Sponsorships (public interest projects): R$ 12.3 million in fiscal incentives, plus a R$ 1.8 million direct funding.

Odebrecht Foundation: R$ 7 million donated to the PDCIS and R$ 1.5 million donated to the Tribute to the Future Program.
ser+realizador: the project benefited over 3,400 collectors, and among the cooperatives supported, 47 received technical advisory services and guaranteed the disposal of over 30,000 metric tons of waste for recycling. More than 8% of this volume is related to plastics produced by Braskem: PE, PP, and PVC.

Edukatu: it reached the milestone of 28,000 participants, with roughly 2,400 in cities where Braskem operates. Over 10,000 students were directly involved in intervention projects in their school communities, raising awareness to 63,000 people for conscious consumption.

Forest Factory Institute: in 2016, over 1,000 people were trained in planting techniques and 27,000 received awareness raising. The result of the year was 88,000 seedlings produced and, of these, 46,000 planted and monitored.
Suppliers
With more than eight 8,000 Suppliers spread across its operations worldwide, Braskem seeks to ensure a close monitoring the behavior of its partners, expecting attitudes that are in line with the Company's ethical, social and safety principles. Thus, only contractors in compliance with their regulatory, tax, technical and administrative qualifications, as well as being in a healthy economic situation, are considered.
Customers
With Customers in the most diverse segments of the industry, Braskem is continually seeking to maintain and expand a collaborative relationship with its partners.
Visio is a platform that integrates the exchange of Braskem's knowledge and experiences with Customers. In 2016, 909 Customers were served by Braskem's Polyolefins Unit in Brazil (Polyethylene, Polypropylene and Renewable Chemicals). According to Visio records, 89 Clients were involved in 126 initiatives implemented throughout the year, such as new formulations of grids and products, technical follow-ups, audits, and training.
The Plastic Chain Incentive Program (PICPlast) is an initiative by Braskem in partnership with the Brazilian Plastic Industry Association (ABIPLAST). The objective is to encourage the development of the plastic production chain based on three axes: promoting the processed PE and PP exports, encouraging competitiveness and innovation in the sector, and promoting the advantages of plastic.
Government
Motivated to offer solutions to the challenges of the sector, in 2016 the Company resumed a number of actions to defend the competitiveness of its production chain. One of the subjects that remained in the agenda of discussions was the Special Regime of the Chemical Industry (REIQ).

In turn, Reintegra, a government program that reimburses exporters of manufactured goods a percentage of the revenue from foreign sales and compensates them for indirect taxes, operates at a lower rate than expected by the sector since it underwent a revaluation in 2015.

Health, Safety and Environment
The Company invested R$ 103.9 million in Health, Safety and Environment projects in 2016.

100% of SEMPRE (Integrated Health, Safety, and Environment System) audits were carried out, certifying 90% of the units.

Water Efficiency: in the period 2002-2016, Braskem invested approximately R$ 280 million (R$ 20 million per year) in water efficiency improvement projects.

Energy Efficiency: best historical result, with a total reduction of 14% since the beginning of the measurement in 2002, achieving the target agreed for 2016 of 10,25 GJ/t.

Climate Change: highlight to the first inventory of GHG emissions from operations in Mexico.

Annual Reports