2010
Braskem's Responsible
Ehtanol Sourcing
process established.
Inauguration of the
Renewable Ethylene
Plant.
Life cycle analysis for
biopolymers.
2011
Braskem receives
international
certification ISCC PLUS
and BONSUCRO for the
production of
renewable plastics.
2012
Aquapolo:
Largest water
reuse Project in
South America
that treats
sewage to provide
industrial water to
the Mauá
Petrochemical
Complex.
2018
Bio-based EVA:
New resin is produced
from sugarcane, with
applications in footwear,
automotive and
transportation sectors,
among others.
2019
Bio-based MEG:
Demonstration
plant in
Copenhagen to
produce one of
the main
ingredients of
PET
2020
Start of renewable
energy contracts
for the plants.
Partnerships with
Voltalia, Canadian,
Casa dos Ventos
and EDF
Renewables.
First production
of bio-based MEG
from sugarcane.
2021
Launch the new
cycle of long term
commitments
aligned with the UN's
Sustainable
Development Goals.
Investiment of
US$ 61 million to
increase biopolymer
production by 30%
to 260kt.
Starting collaboration with
clientes and suppliers on
compensating scope 3
logistics emissions via
carbon offsets.
Implementation of the most
appropriate portfolio of
technologies aiming at a
high degree of CO2 removal,
technology, and product
diversification.
2022

Empowering of startups by
leveraging its entrepreneurial
power to bring transformational
positive impact based on
innovative and sustainable ideas
to industry and people.

Joint venture with
Sojitz Corporation
for bio-based MEG
production in
industrial scale.

Braskem's energy trade
company fostering
sustainable energy
transition in the chemical
and petrochemical chain.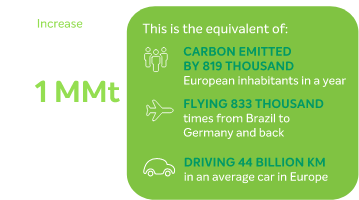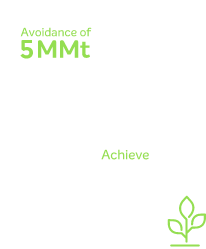 2023
Evaluate investment in
capacity expansion for
polypropylene and
polyethylene in the USA
and Thailand, respectively.