Braskem expands portfolio with resin that confers gloss to packaging
Designed especially for rigid blow-molded containers, the launch reinforces Braskem's product offering in the blow molded segment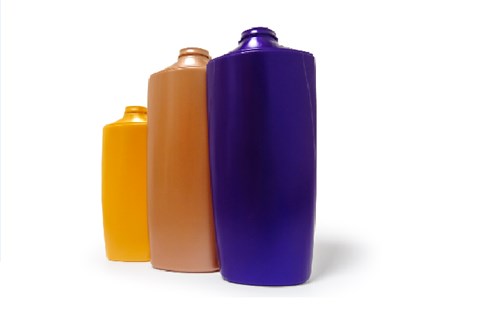 Always following industry trends and dedicated to offering its clients complete solutions, Braskem, the largest thermoplastic resin producer in the Americas, expanded its specialty portfolio with the new resin, which imparts increased gloss and a better finish to rigid blow-molded packaging. The solution will be introduced at K Fair, the world's largest trade fair for the plastics and rubber industry to be held in Düsseldorf, Germany on October 19-26.

The key markets for the new resin are the cosmetics, personal care, home care and food industries. The new resin gives packaging a glossy film and enhanced finish, which improves their visibility on store shelves compared to competitors' matt packaging.
"The amount of care given to containers is just as important as its contents, since the packaging is responsible for reinforcing brand identity before consumers," said Zolder Stekhardt, Braskem's account manager responsible for the blow-molded market for consumer goods packaging. "With this launch, Braskem expands its product portfolio to offer an even more complete range of solutions for coextruded and blow-molded containers to add greater value to final packaging," concluded Zolder.
Braskem has more than 15 polyethylene grades for the blow-molded segment and is constantly developing new solutions with properties that incorporate greater strength, better processing performance and gains in productivity and sustainability to ensure higher quality and stronger packaging with a better finish.

About Braskem
Braskem is the largest thermoplastic resin producer in the Americas, with annual production volume of over 20 million tons, which includes other chemicals and basic petrochemicals, and annual revenue of R$54 billion. Driven by its purpose of improving people's lives and creating sustainable solutions in chemicals and plastics, Braskem operates in more than 70 countries, has around 8,000 Team Members and operates 40 industrial units in Brazil, the United States, Germany and Mexico, the latter in partnership with the Mexican company Idesa.
Braskem on social media
www.facebook.com/BraskemSA
www.linkedin.com/company/braskem
www.twitter.com/BraskemSA