Braskem opens its first technology center in Europe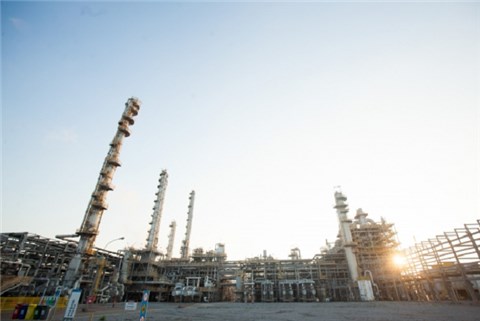 Global petrochemicals firm Braskem has invested around ?5 million to build a new European Technology Center within its plant in Wesseling, Germany. With the new facility, the company will be able to develop new products designed specifically for the European market. Its official opening ceremony will be held on Friday, October 7, when the plant celebrates 25 years since it started operations.
Braskem already operates two Polymer Technology Centers worldwide, one in Triunfo, Brazil and one in Pittsburgh in Pennsylvaniab, US. Investing in a center of technical know-how in Germany reflects the company's commitment to the European market and its clients.
"We are pleased that we now have the capability to develop new products directly for the European market and to provide enhanced technical support to our clients" says Srivatsan Iyer, CEO of Braskem Europe.
"Our capabilities in research and development here in Europe, along with the expertise and facilities in our other global Technology Centers, will continue to enable Braskem to expand its technical leadership in polyolefins. We are now able to give our clients even closer support on products and serve them even more efficiently with market-specific requirements", he adds.
The new equipment at the Technology Center provides instrumentation for testing, application development and new product research, which will help improve products and broaden Braskem's portfolio to serve high growth markets.
About Braskem
Braskem is the largest producer of thermoplastic resins in the Americas and the world's leading biopolymers producer, manufacturing green polyethylene from sugarcane-based ethanol. With 36 industrial plants in Brazil, the United States, Mexico and Germany, the company produces over 15 million tonnes of thermoplastic resins and other petrochemicals per year, creating more environmental-friendly, intelligent and sustainable solutions through chemicals and plastics that improve people's lives.
Braskem is a component of the Dow Jones Sustainability Index Emerging Markets, the Carbon Efficient Index (ICo2) and the Corporate Sustainability Index of the BM&FBovespa - Securities, Commodities and Futures Exchange. Braskem is a member of the United Nations' platform for more sustainable industries and its sustainability annual report is rated level A+. Fast Company ranks Braskem among its world's top 50 most innovative companies for using renewable sources to take the oil out of plastic.
Braskem Europe operates two production plants in Germany located in Schkopau and Wesseling. Headquartered in Frankfurt, Braskem Europe is a wholly owned subsidiary of Braskem S.A. For more information, visit www.braskem.com.

Braskem at K 2016 - Hall 6 D 27
Braskem on social media
www.facebook.com/BraskemSA
www.linkedin.com/company/braskem
www.twitter.com/BraskemSA