Botanika® releases gardening vases with Braskem's Green Plastic
Renewable polymer will be present in different models vases for smart cultivation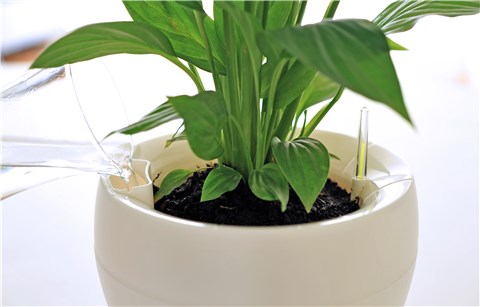 Botanika® has just presented its gardening vases line, made of Braskem's Green Plastic I'm greenT, to the market. The vases have as raw material sugarcane, a renewable source, and were designed to ensure the best development of the plants.
With a modern design, Botanika® vases can be used for decorative, ornamental or indoor gardening purposes. In addition, the vases were created with a smart irrigation system and water reservoir for self-irrigation, which provides autonomy for up to four weeks without the need to water the plants. Because they are sealed, they still have a system that protects against the proliferation of mosquitoes.
"With the Botanika® vases, we aim to bring more greenery to homes in every way, including the choice of raw materials", says Marcos Roismann, creative director of the brand.
The vases that will be nationally traded can be identified by consumers through the "I'm greenT" seal, visible in the product. The seal is the identification for products made with Braskem's Green Plastic, which in addition to being 100% recyclable, captures and fixes 3.09 tons of CO² from the atmosphere for each ton of resin from a renewable origin produced, collaborating to reduce emissions of greenhouse gases.
"The partnership between Braskem and Botanika reinforces our commitment to transform products into innovative and high performance solutions", says Gustavo Sergi, Braskem's Director of Renewable Chemicals.
Mais Polímeros, a supplier of Green Polyethylene for Braskem since 2016, supported Botanika in this project for the development of the product with resin from a renewable origin. "We believe that the new concept developed by Botanika, using Green Plastic, will arouse the interest of consumers seeking more sustainable and differentiated solutions", says Daniela Guerini, director of MAIS Polímeros.
About Braskem
With a global, human-oriented vision of the future, Braskem's 8,000 members strive to improve people's lives by creating sustainable solutions for chemistry and plastic. It is the largest resin producer in the Americas, with an annual production of 20 million tons, including basic chemicals and petrochemicals, and revenues of R$ 55 billion in 2016. It exports to customers in approximately 100 countries and operates 41 industrial units located in Brazil, USA, Germany and Mexico, the latter in partnership with Mexican Idesa.
About Botanika®
A company with a Purpose: Bringing more green to homes and offices through affordable design solutions. A national startup, fruit of local entrepreneurship, using Brazilian technology and the Green Plastic of sugarcane, a certified polyethylene from a 100% renewable and recyclable source. Botanika® believes that it is possible to offer better solutions to the challenges of modern life, together with sustainability and people's well-being.
About MAIS Polímeros
Mais Polímeros has been active in the distribution and commercialization of Braskem resins for more than 10 years, and more recently in Green Polyethylene. Headquartered in Cajamar, SP, and with branches in the Midwest and Southern regions of Brazil, they serve the entire national territory. In addition, they provide advisory and development services in projects with clients - technical, logistics, financial and commercial assistance. They continually seek increasing and sustainable results through innovation, excellence in processes, respect for people and for the environment.
For more information, please contact:
CDN Communication
Fernando Rubino (55 11) 3643-2991 - fernando.rubino@cdn.com.br
Jessyca Trovão - (55 11) 3643-2769 - jessyca.trovao@cdn.com.br
Pedro Orlandi - (55 11) 3643-2745 - pedro.orlandi@cdn.com.br